In this article, you will learn how to create or edit a driver's schedule.
Set a Driver's Schedule
To create a schedule for an existing driver, navigate to the "Drivers" section of your account settings. Choose the driver you would like to modify, and click the "Schedule" button. Schedules can be accessed/edited by double-clicking a driver in the sidebar, or via API.
Schedules can be defined on a week-to-week basis. Use the "+" symbol alongside each date to add breaks or fragmented shifts. Select "Save" to apply these changes.
Note: If a Driver does not have a personal schedule defined, their schedule will reflect your organization's Default Schedule unless disabled.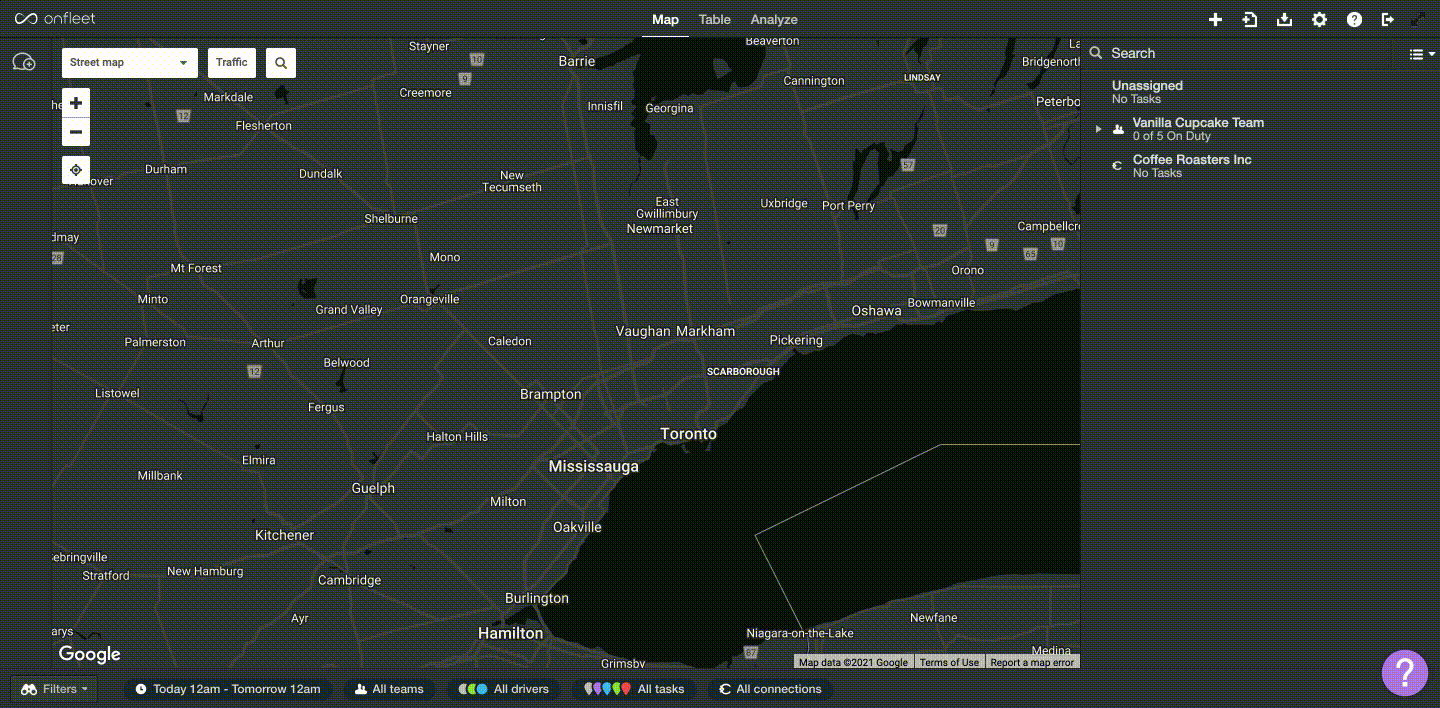 Set a Default Schedule
For drivers that do not have a defined schedule in place, your organization's default schedule will be used to determine the availability of a driver selected during Route Optimization. The default schedule will cover the hours of 12:00 AM to 11:59 PM. You can modify this time window from within the "Optimize Tasks" modal by clicking the "Default Schedule" button.
If you want the tool to ignore selected drivers that don't have explicitly defined schedules, disable the default schedule by clicking the checkbox at the top of the modal.