In this article, you will learn about the "Task Pin Clustering" view. This view allows you to see when multiple tasks are set in one location by placing a number on the pin to denote how many tasks are at the location.
This article will cover:
Task Pin Clustering
Locations that have between 1-9 tasks will have the single-digit number displayed on them, while locations that have double-digit tasks will have "9+" displayed on the pin.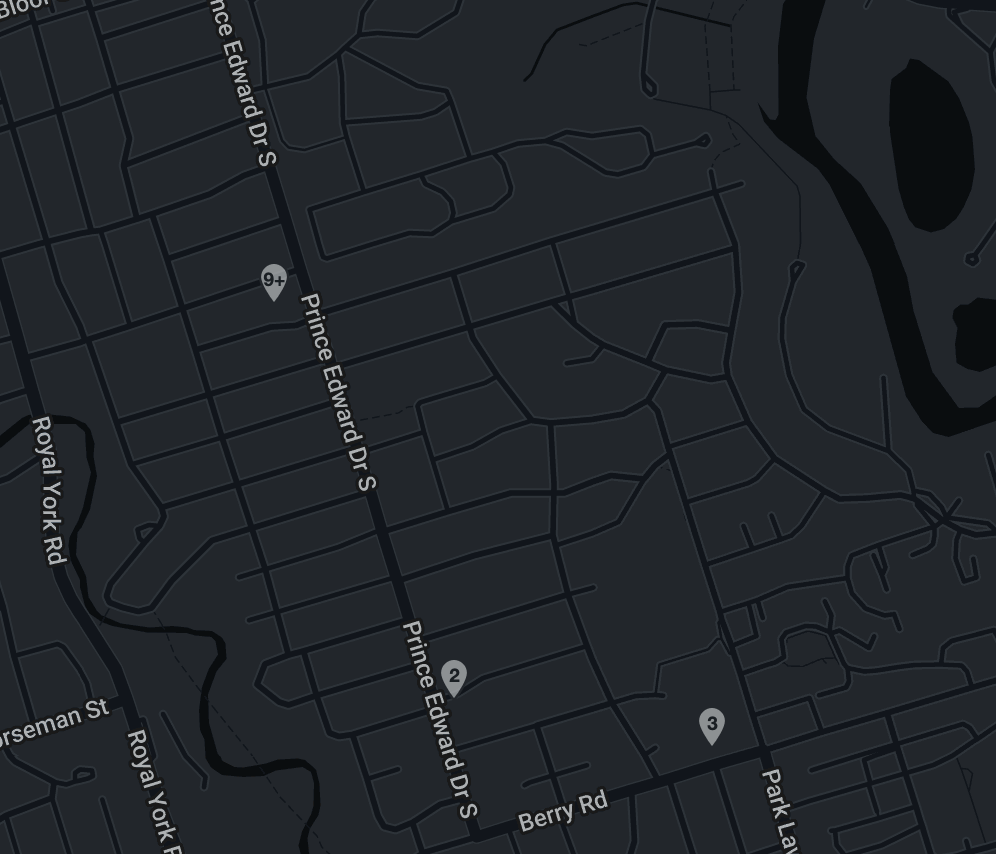 To view all the tasks at the location, click on the pin to view a table of the task information: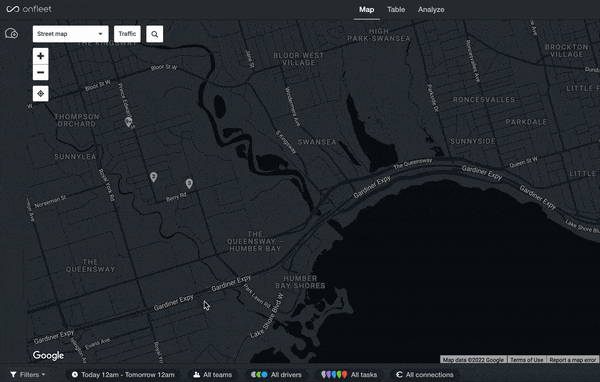 Pin Colors
The color of the task pin will be different depending on the task status. If there is a mix of active task statuses for the location (active, assigned, unassigned) then the pin color will be grey with a blue dot.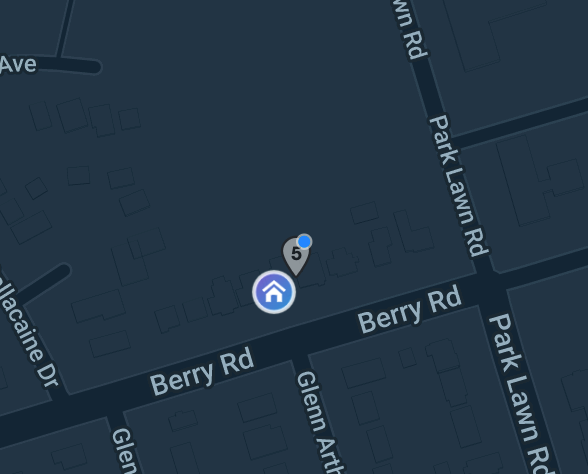 If all the tasks for the location are in the same status the pin color will reflect the status:
Grey: Unassigned
Purple: Assigned
Blue: Active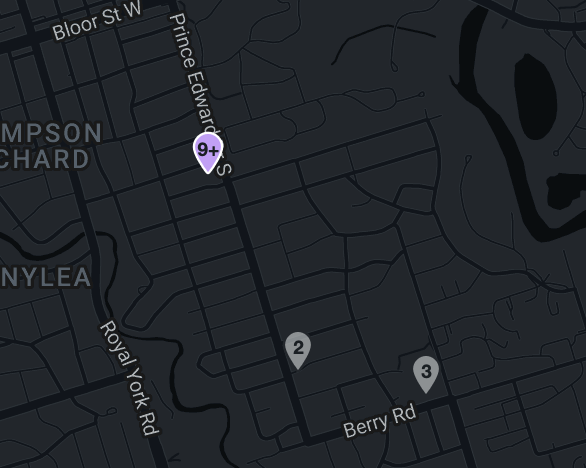 Disable Task Pin Clustering
To disable the task pin clustering function, log into your Onfleet account and select the "Settings" icon in the upper right corner. Once in the settings modal, select "User Settings" and click on the "Cluster Map Pins on Dashboard" to disable the function.