In this article, you will learn how to create a task using coordinates (latitude and longitude) for the task location instead of the address.
Using coordinates can be useful to create a task in a precise location, this can be especially useful for task locations that are not found on Google Maps due to being a new build, remote or rural.
Latitude and Longitude from Google Maps
To create a task using latitude and longitude, you can open the task modal and select "Use Coordinates" to open the coordinates option.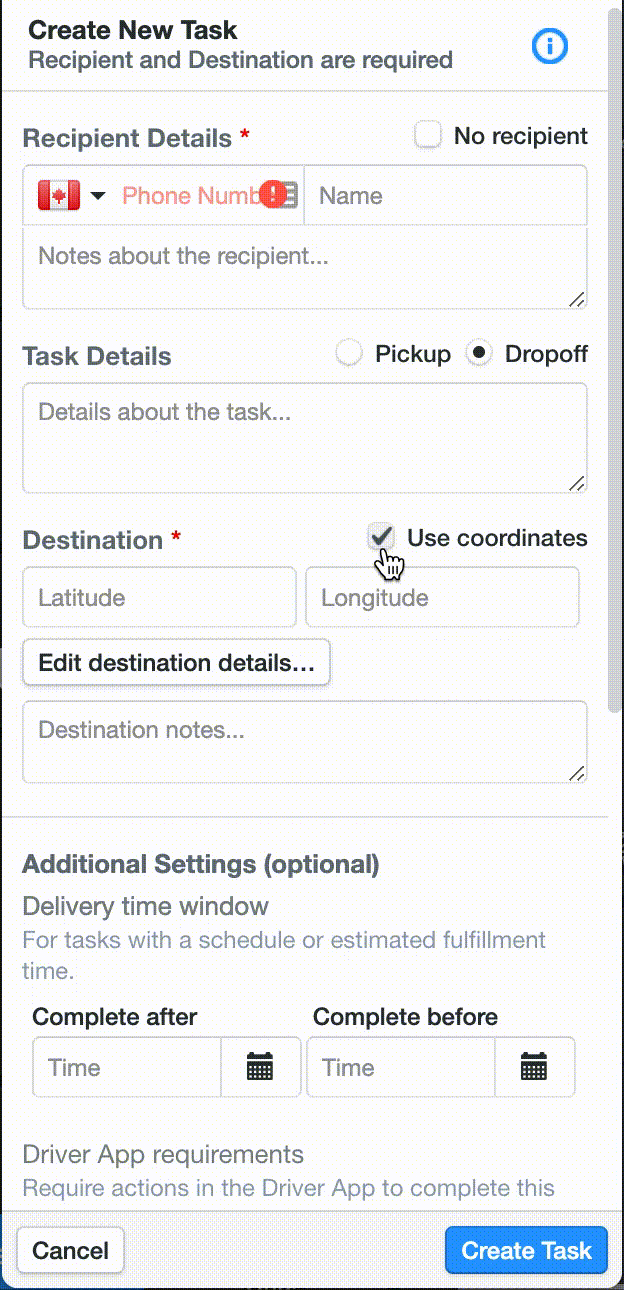 Once the option for "Use Coordinates" has been selected, you can either enter the latitude and longitude for the location or you can copy and paste the coordinates from another source such as Google Maps.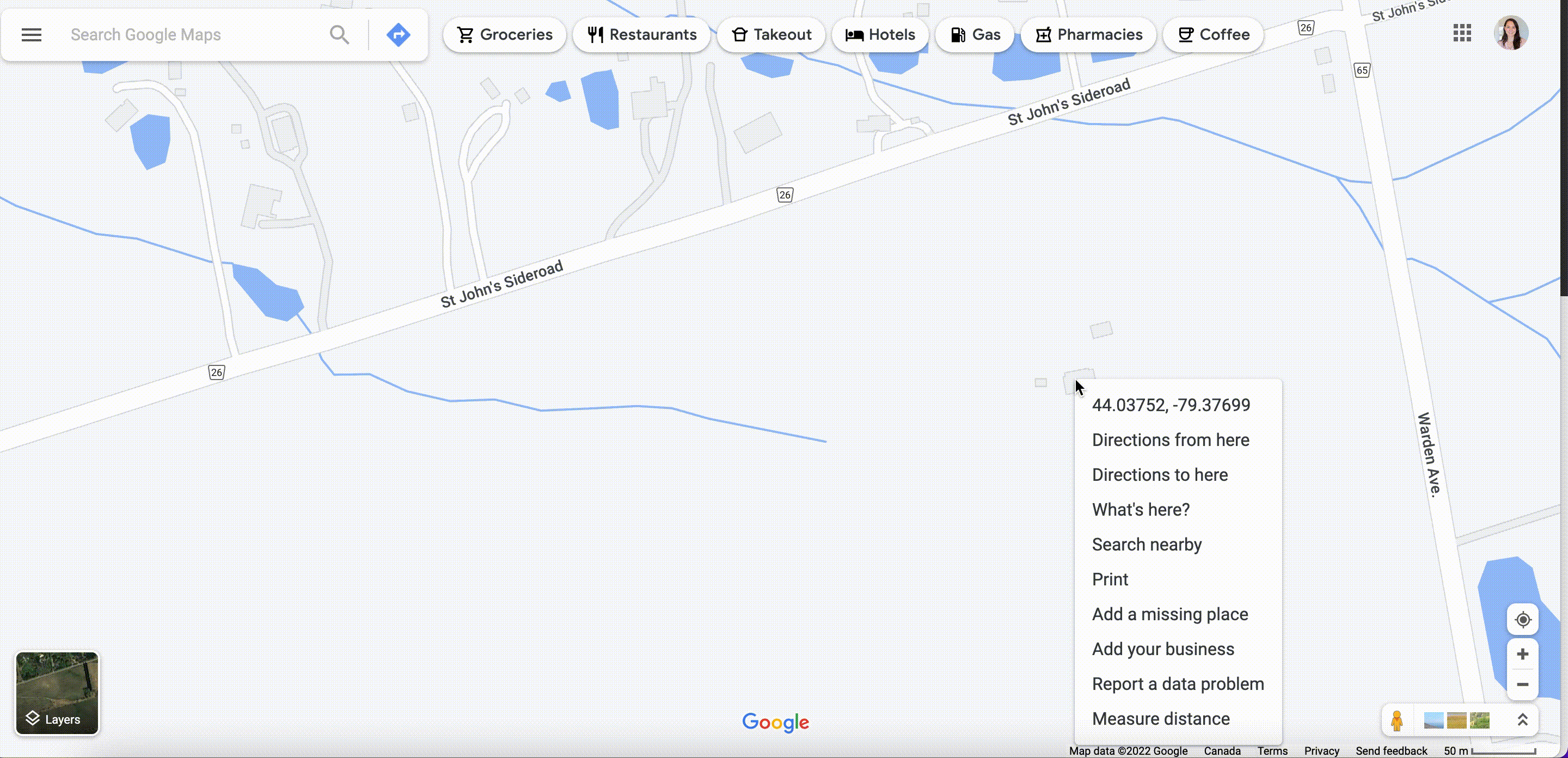 Once you have placed the coordinates for the destination, you will need to edit the destination details such as street number, street name, city, state, postal code, and country. This information is required since it will make the address information visible to both dispatchers and drivers.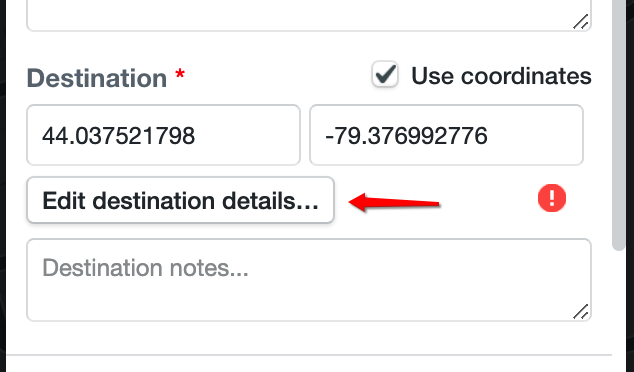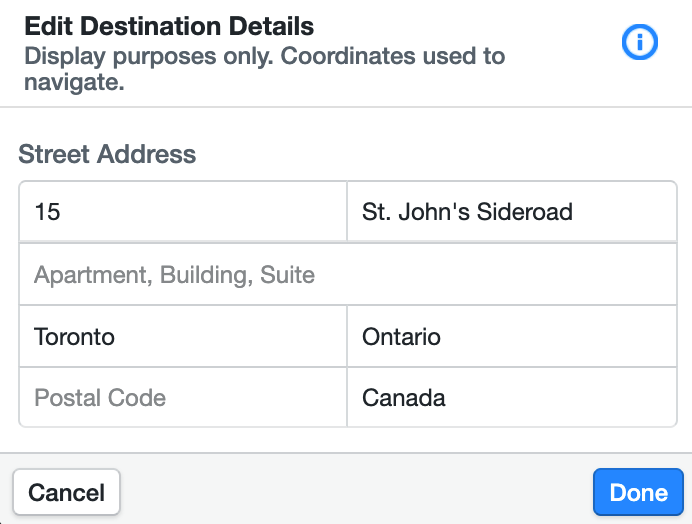 Latitude & Longitude from Dashboard
Alternatively, you can also find the coordinates for the task location on the Onfleet dashboard in the map view. The copy/paste function works the same for this task creation as well, and the required destination details will still apply.