In this article, you will learn about the Onfleet Digests and how to control the frequency in which you receive them.
Onfleet digests allow administrators to stay informed with metrics about your organization's Onfleet usage. With the option of receiving a daily and/or weekly digest email, you'll have a quick snapshot of completed tasks, total driver time, total driver distance, as well as average delivery time and distance.
To receive these digests, log into your admin account in Onfleet and select the "Reports" icon on the left-hand toolbar.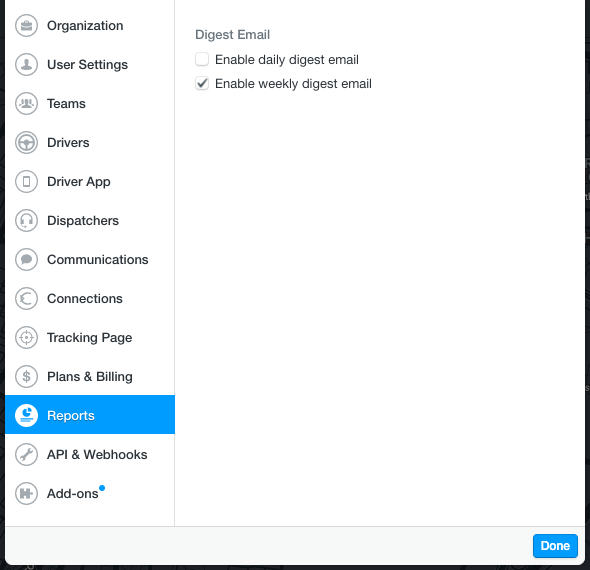 Once signed up "Your Onfleet day/week in review" email will be sent to your contact email on a regular basis. The emails are straightforward and provide a visual summary of your dashboard tasks and driver information: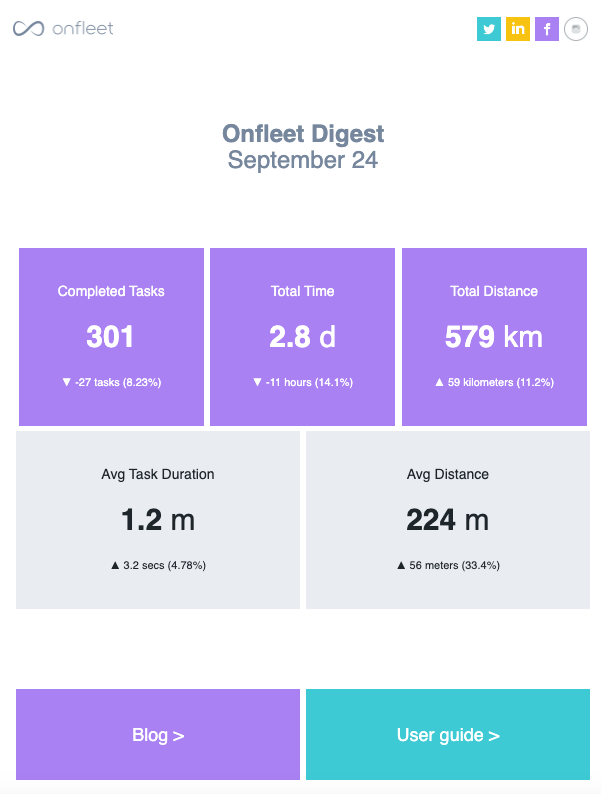 Should you wish for others in your organization to receive these emails, you can set up a simple auto-forwarding rule in your email client based on the subject line of the email.
To opt out of these emails, simply log into your Onfleet admin account and de-select the option to receive these.