Onfleet digests allow admin users to stay informed with metrics about your organization's Onfleet usage. With the options of receiving a daily and/or weekly digest email, you'll have a quick snapshot of completed tasks, total driver time, total driver distance, as well as average delivery time and distance.

To receive these digests, log into your admin account in Onfleet and select the "Settings" icon located on the top right, then click the "Organization" tab. Once the "Organization" window is open, you can select either or both email options.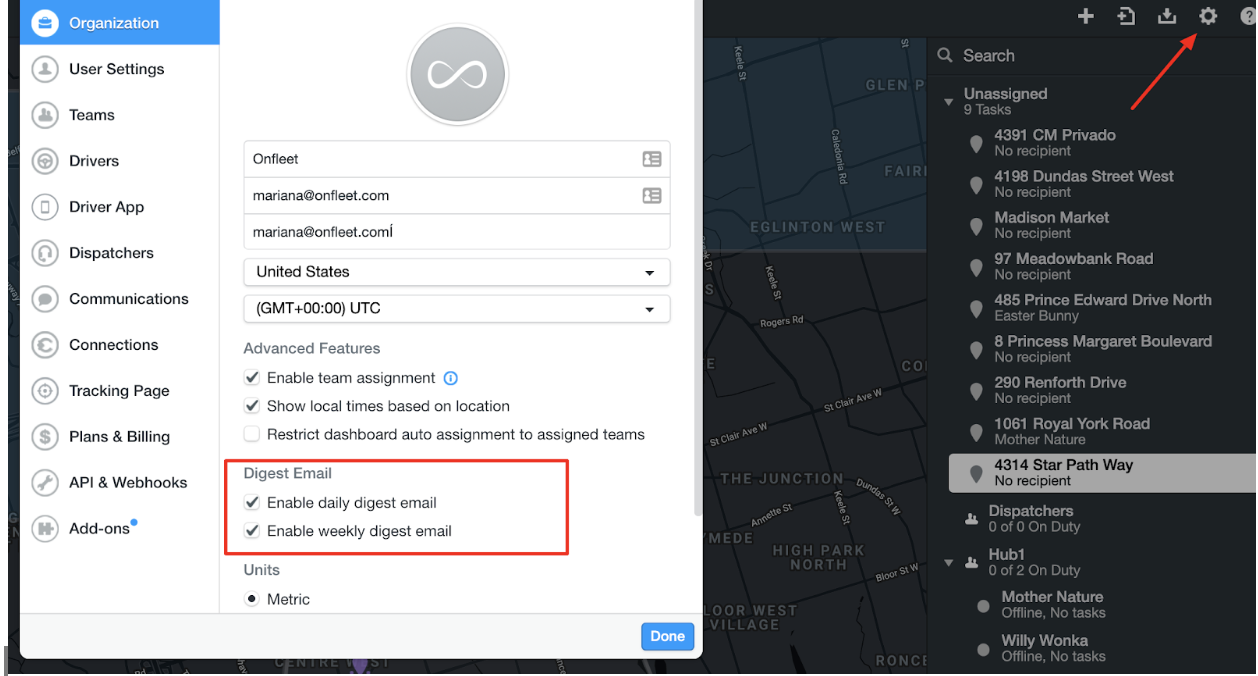 Once signed up, you can expect to receive either an "Onfleet Week/Day in Review" email. The emails are straightforward and provide a visual summary of your dashboard tasks and driver information: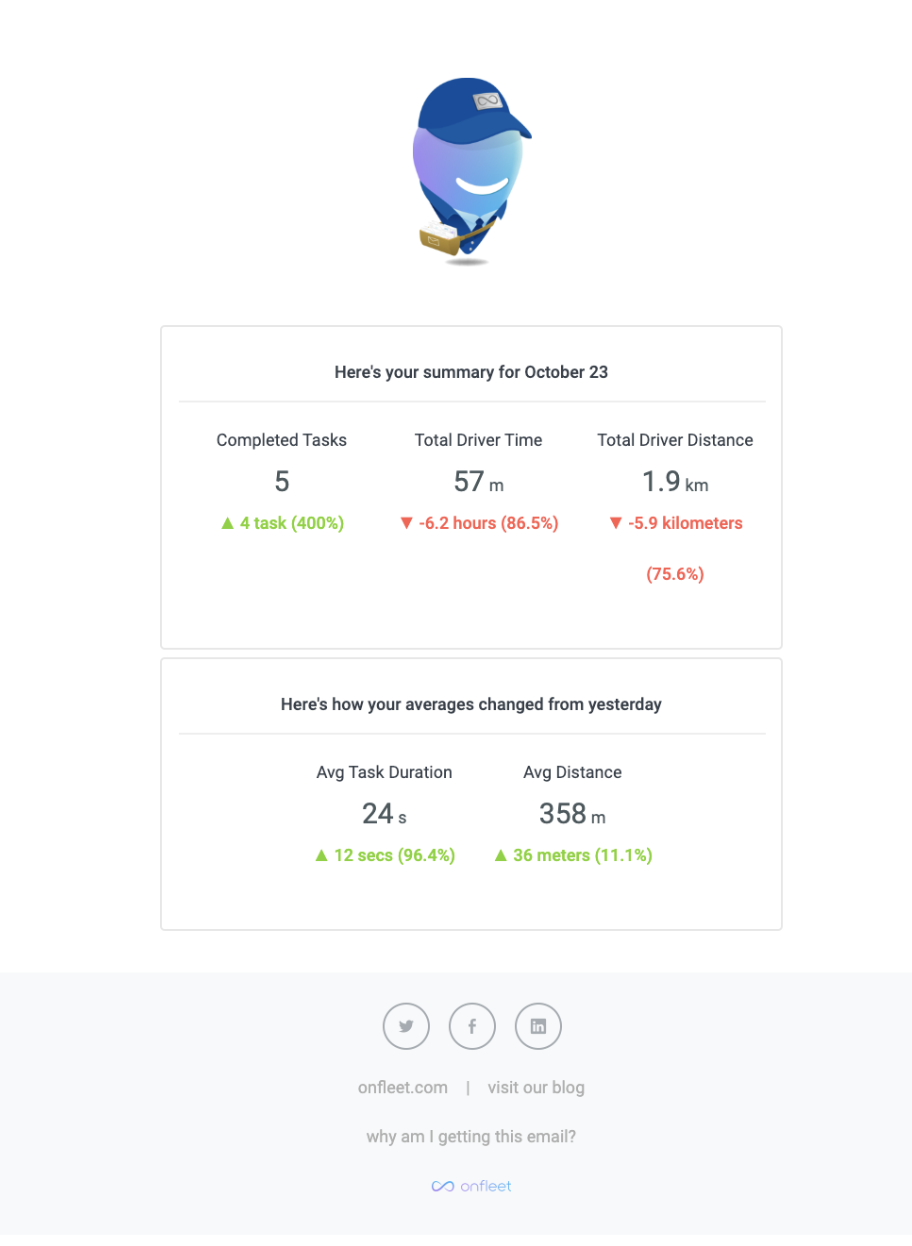 To opt-out of these emails, simply log into your Onfleet admin account and de-select the option to receive these.