In this article, you will learn about your Dispatcher profile details and settings.
The settings tab can be accessed by clicking the gear icon at the top right of your dashboard.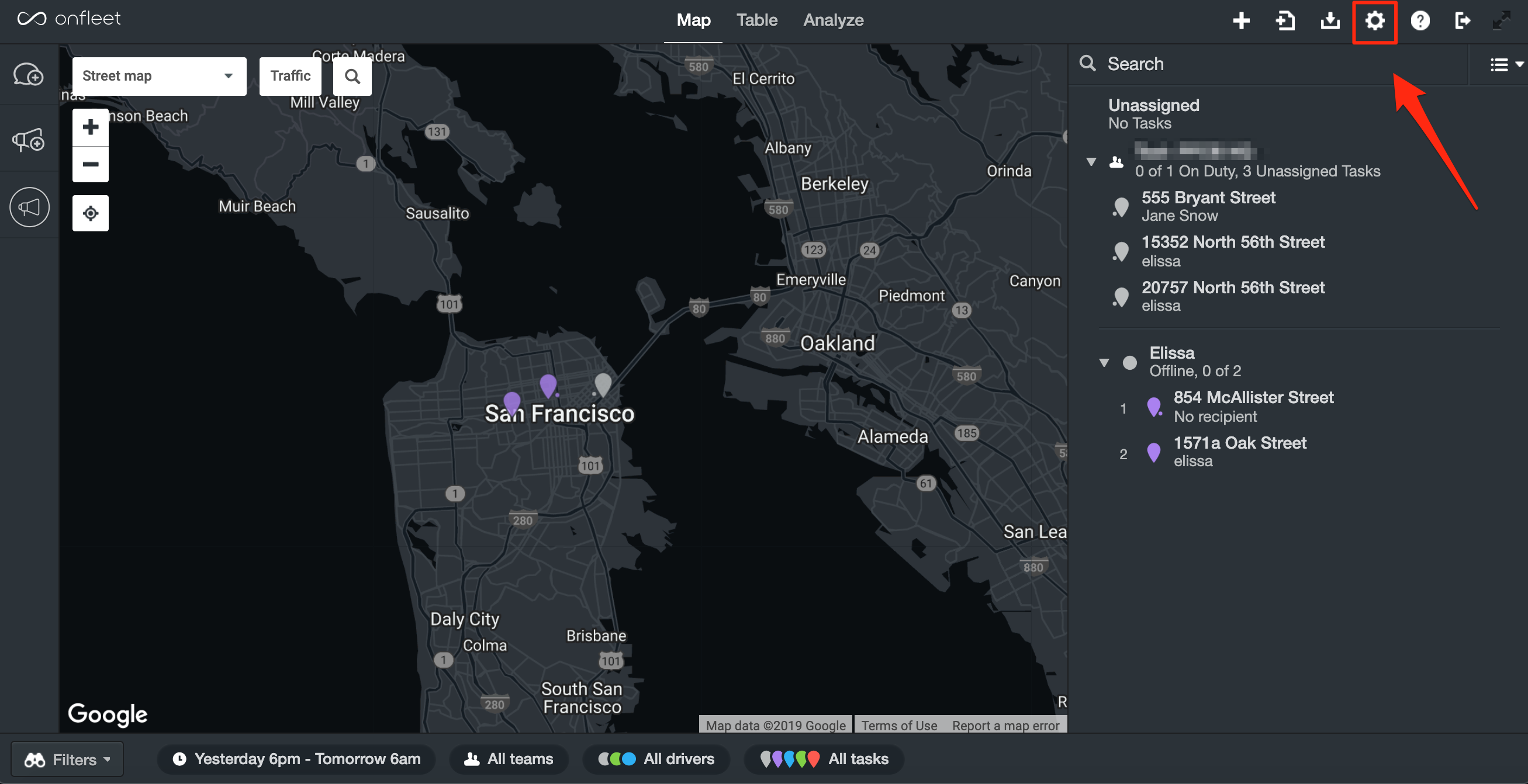 Once in the settings section, simply click the tab on the left that corresponds with the action you want to perform. The Profile tab allows you to update various items within your dispatcher account.
Dispatcher Name
In the "Name" field, you can change the display name you would like for your dispatcher account.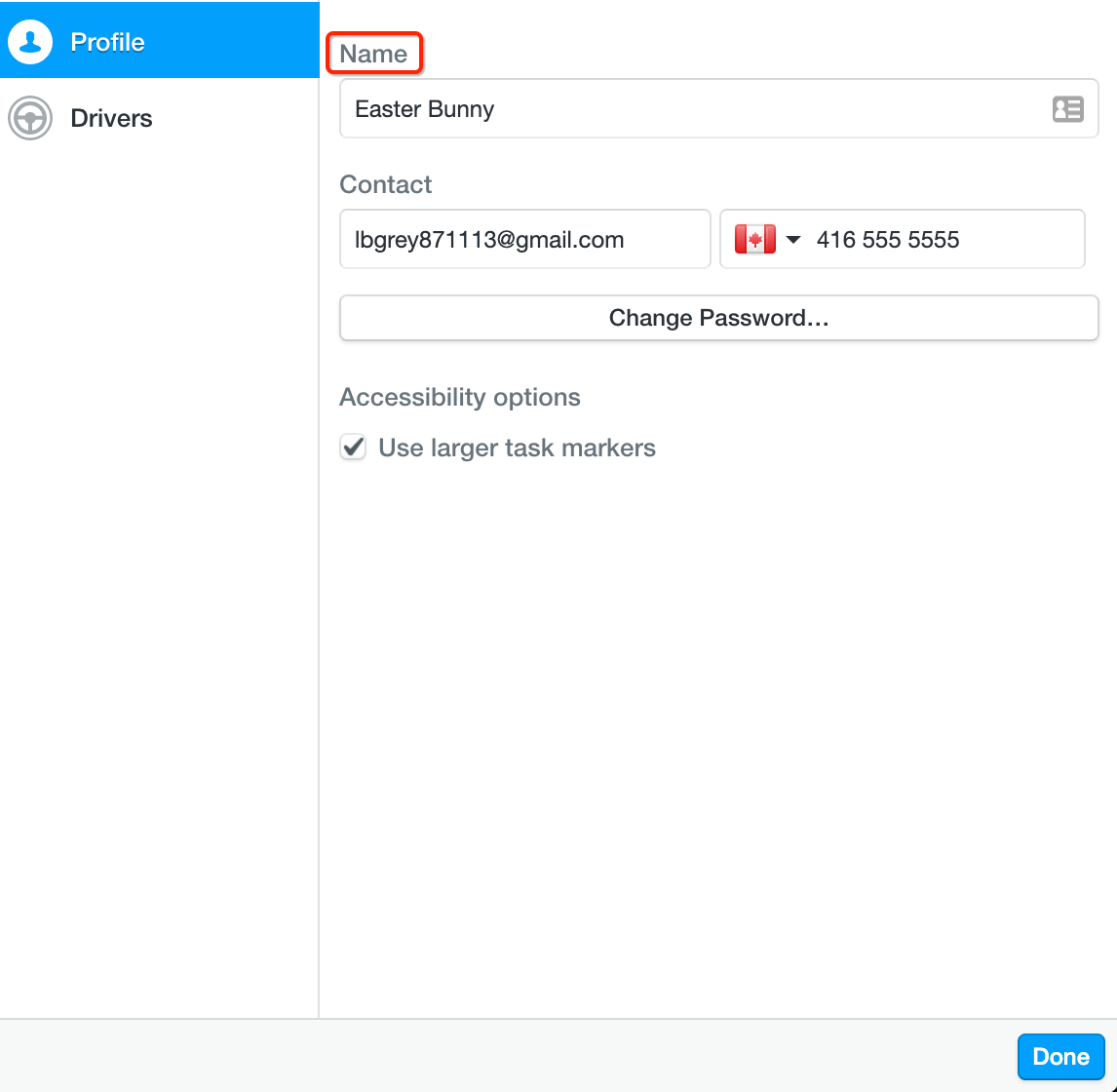 Contact Email
You can change your dispatcher's contact email through this field. The change will not be placed into effect until the confirmation email that is sent is approved.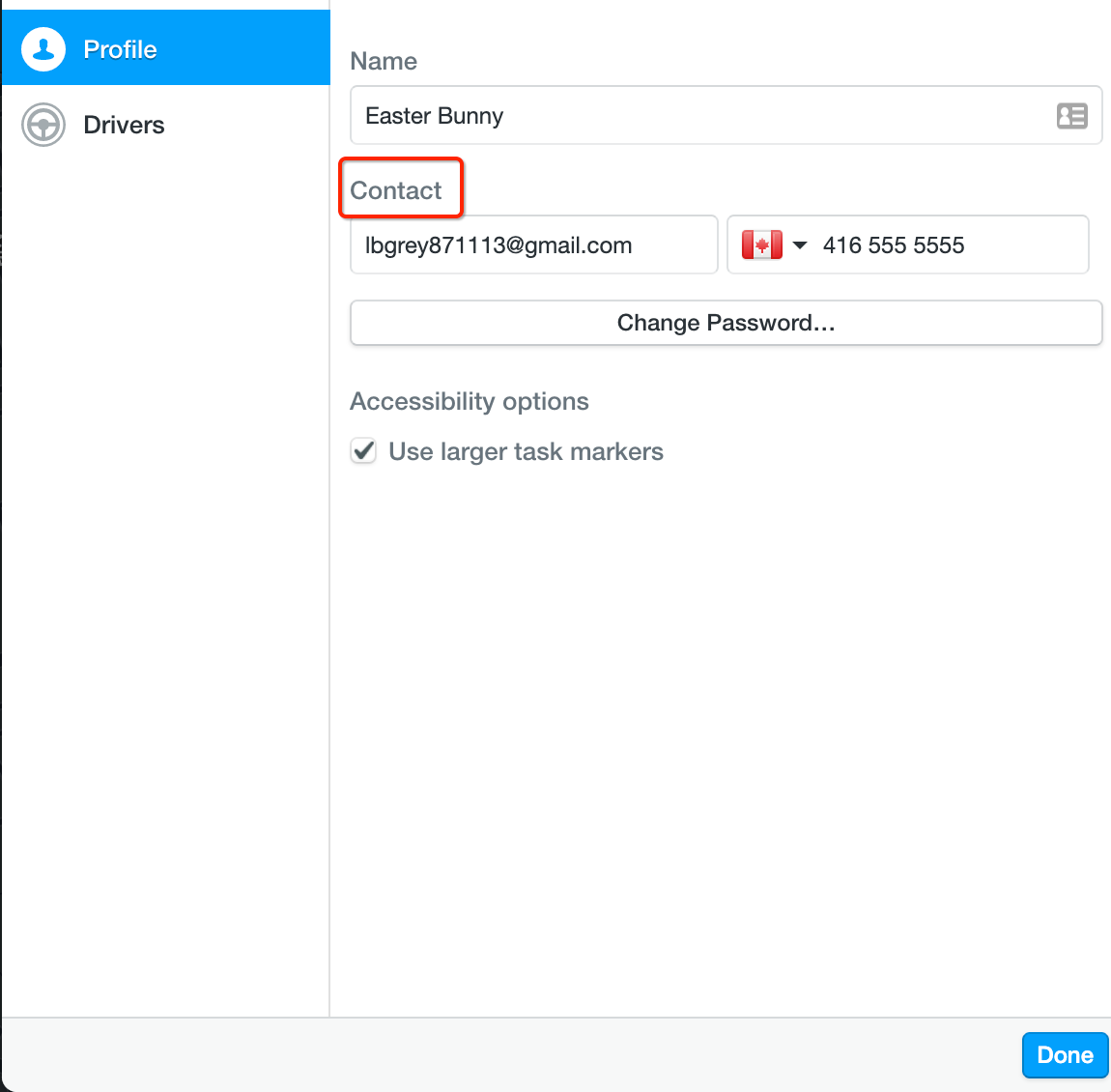 Contact Phone
Your contact phone number can be changed in this text field. Your country of origin will automatically be detected, but changes can be made through the country flag dropdown.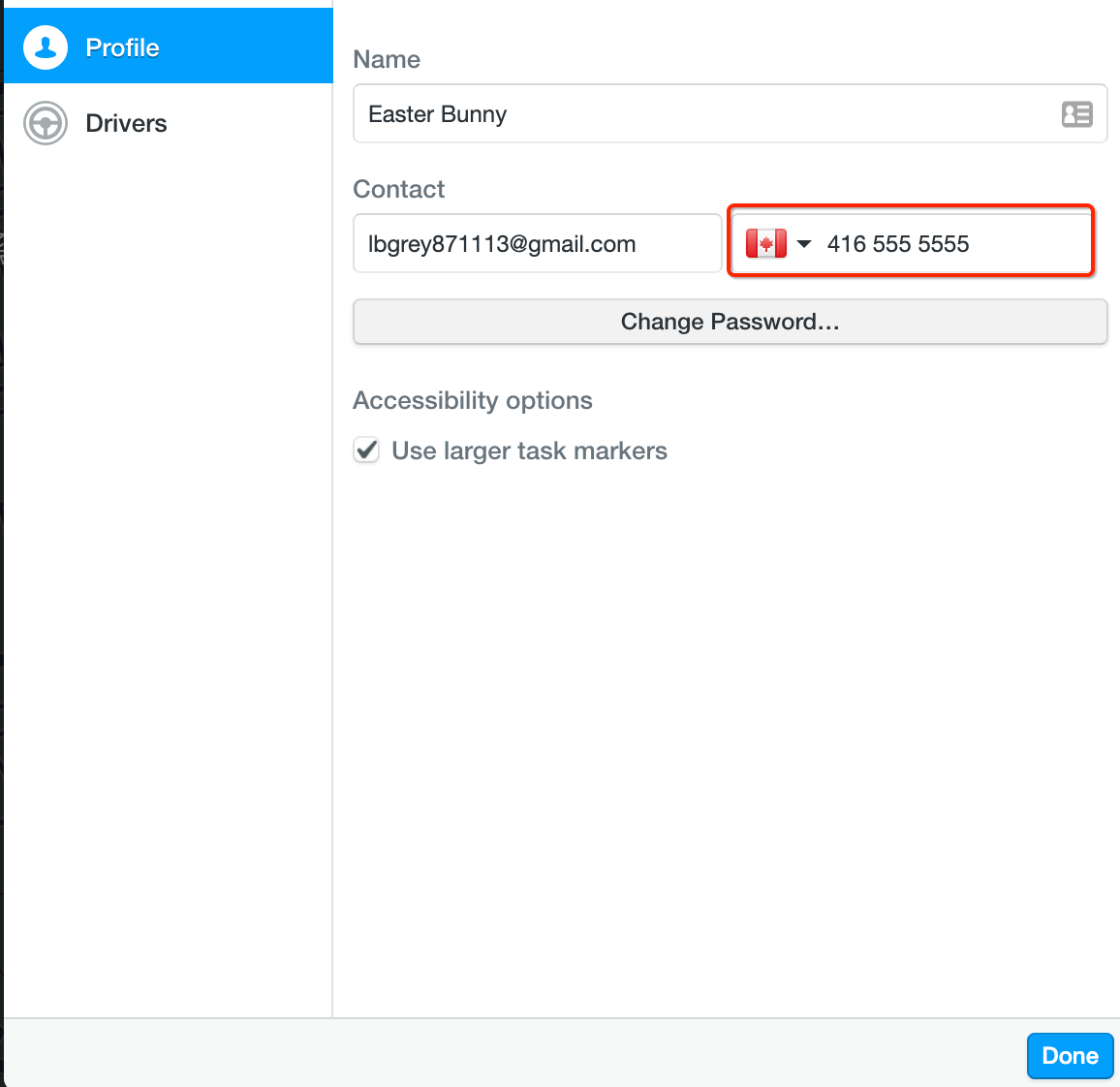 Change Password
Your password can be reset by selecting the "Change Password" bar. Your previous password must be entered first to confirm the new password change. The new password will take effect immediately. 3

Dashboard Timezones
Active tasks and unassigned tasks will have their time displayed according to the local system's time settings. For example, if a user is viewing active tasks while on a computer with an EST timezone set, then the tasks displayed will be in EST time zones.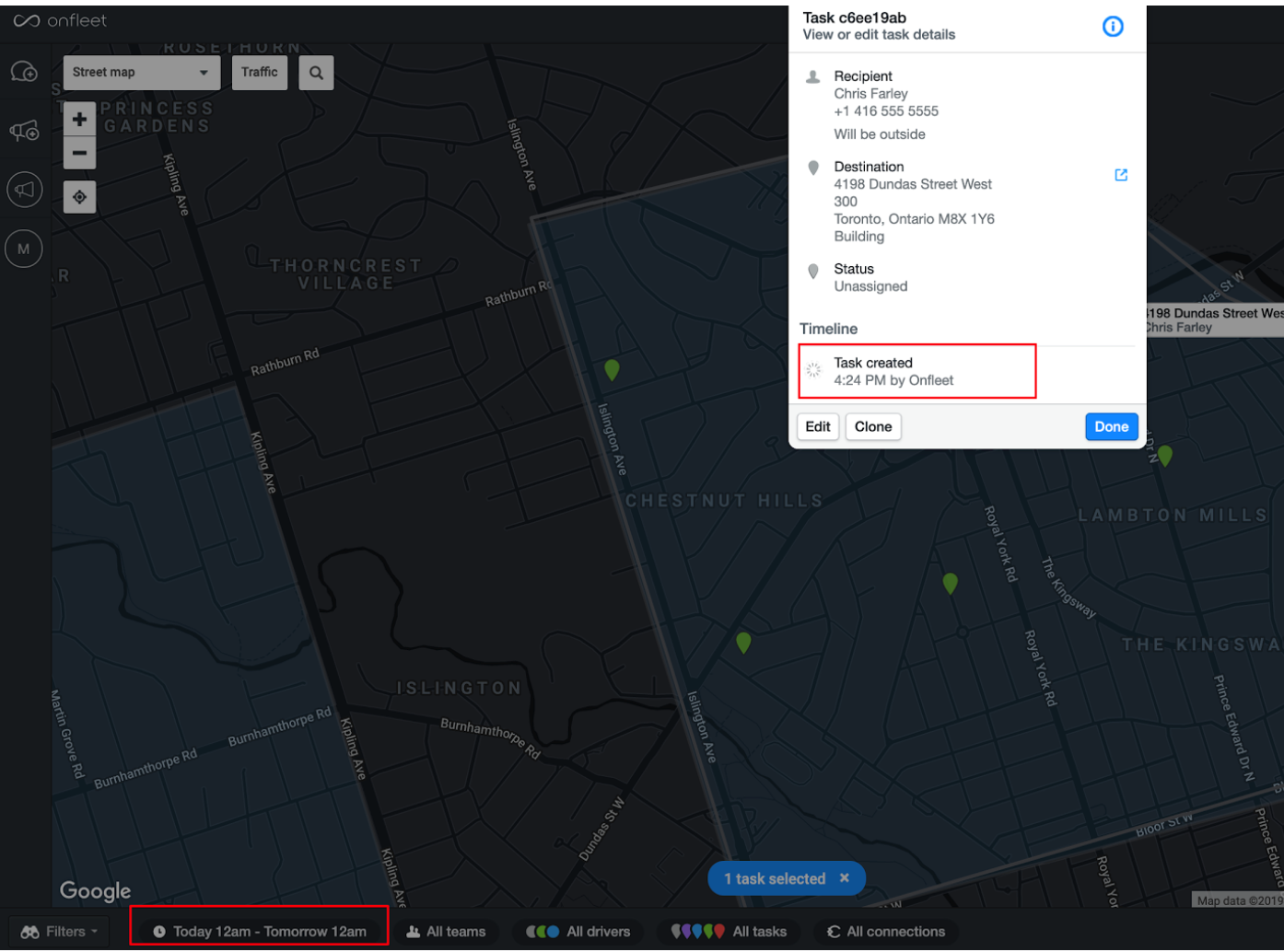 When exporting tasks and viewing exported task data, the data will be displayed according to the organization's time zone (the organization's time zone is set under "Settings" in the Administrator account).
Keyboard Shortcuts
Your organization administrator has the option to enable keyboard shortcuts for your dashboard. Utilizing keyboard shortcuts/hotkeys can save you time and clicks when managing your operations.