Predictive ETA is the Onfleet estimate of when an on-duty driver is expected to arrive at each assigned task destination in his/her task list. Estimated route start and completion times are also calculated for each driver, in the case of Route Optimized tasks. 
Please note that the 'Predictive ETA' add-on must be enabled in the Add-ons section in Settings by the Admin user in order to use the Predictive ETA feature. That is included with Basic plans and above. Predictive ETA-based notifications are included in Premium plans and above.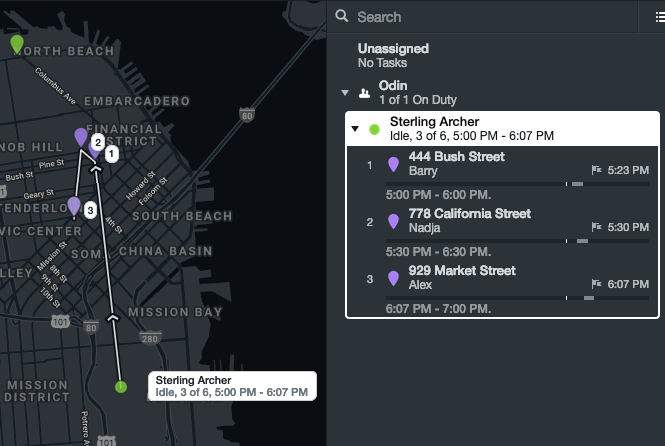 Predictive ETA is distinct from ECT, which represents the estimated completion time.
Dispatchers can easily toggle between predictive ETA and ECT representations in the dashboard sidebar by clicking on an estimate. All other estimates will similarly be toggled.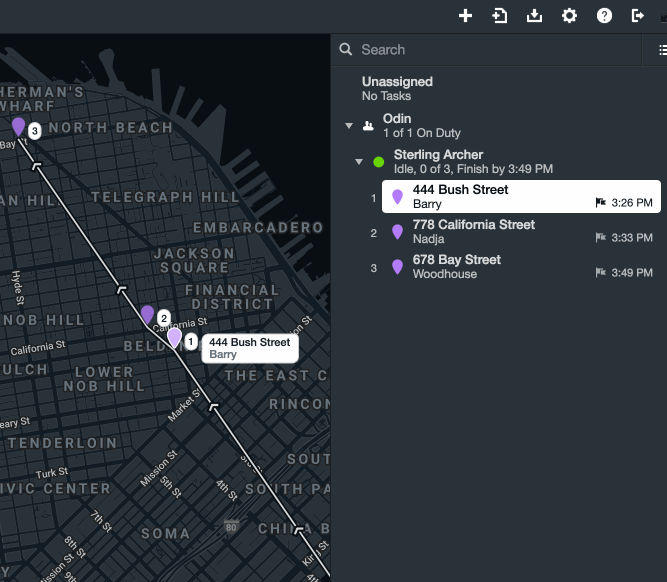 Notifications can also be set to be sent to recipients at a selected ETA threshold - even if the task is unstarted - by creating a 'Predicted ETA is..' notification, from the admin Communications tab in Settings.