In this article you will learn about Barcode Scanning and Age Verification, both of which can be used by organizations as a method for proof of delivery.
Barcode Scanning
For a list of supported barcode formats, click here.
Onfleet's barcode scanning feature enables drivers to make a record of multiple barcodes upon task completion using your device's camera.
After barcode scanning has been enabled by your administrator, you will be given the option to scan barcodes upon task completion.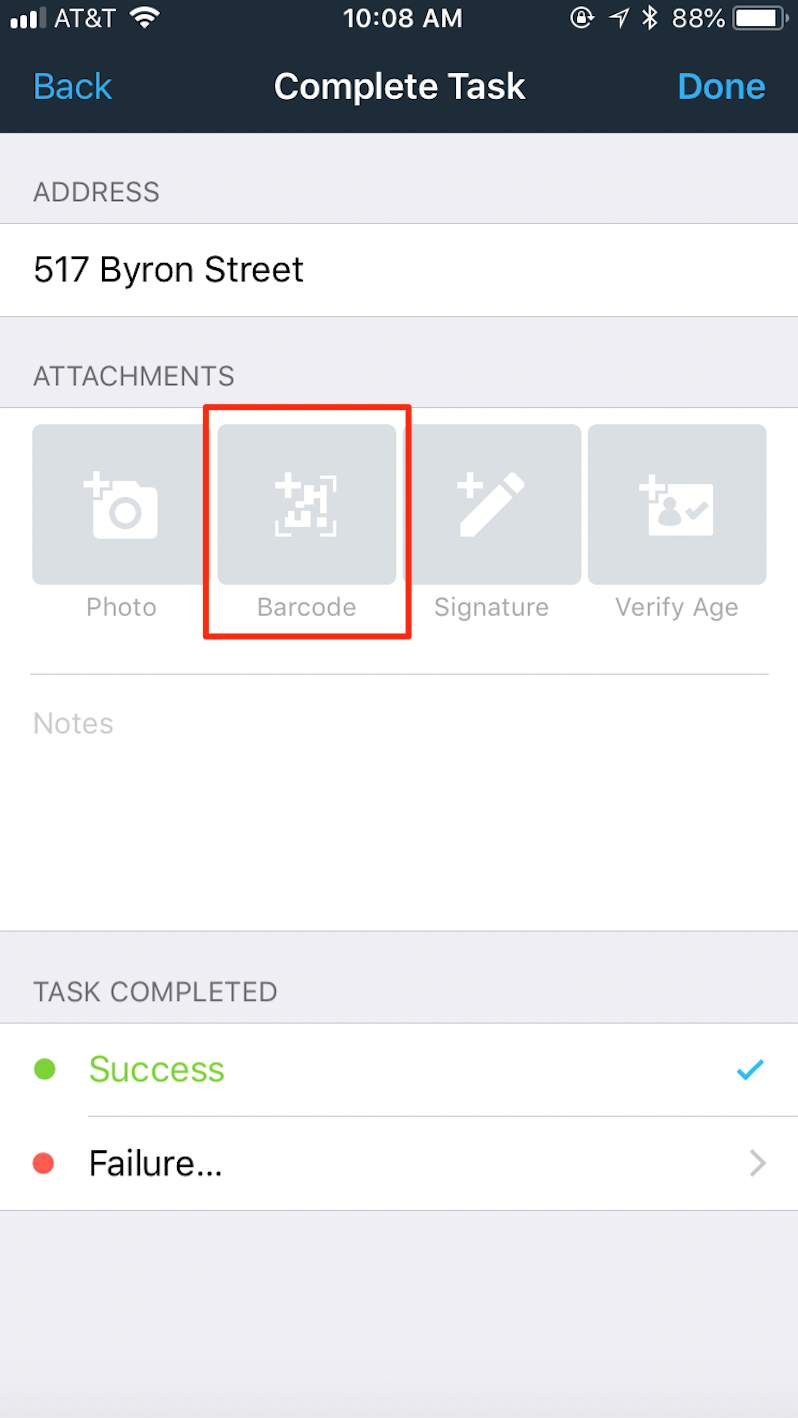 Administrators can specify whether barcodes should be required or optional during task creation via the API.
Multiple barcodes can be scanned for a single task. Simply select the 'Scan Barcode' button and proceed to scan the next barcode.
After task completion, your dispatcher will have access to the barcodes that were scanned in the completed tasks' timeline from the dashboard.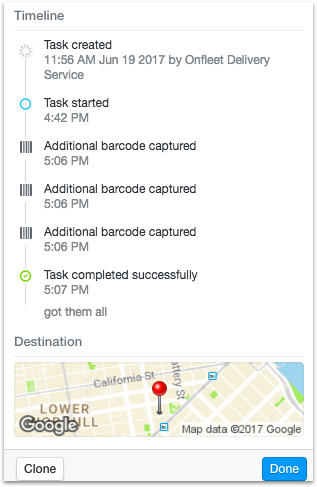 Age / ID Verification
Onfleet's ID scanning & Age Verification feature enables drivers to verify recipient identity and/or age from a government issued ID upon task completion using your device's camera. This feature is currently limited to organizations in the United States and Canada, and is only available in our Premium and Professional plans.
Once the feature is enabled administrators can specify a minimum age (in years) upon creating or editing a task. As a driver, you will be required to scan a valid ID (or manually enter the date of birth) to verify that the recipient is at or above your minimum age requirement prior to being able to complete the task.