In this article, you will find a comprehensive walkthrough describing how to complete tasks that have been assigned to you by a dispatcher.
Task View
After going "On Duty" with your organization, tasks that have been assigned to you will be populated into your app. You may choose to view these tasks in a list or in a map view. Toggle the icon in the upper right to switch between these views.
Getting tasks
Assigned tasks are shown in both the driver's task list and task map views.
Tasks must be assigned to drivers by dispatchers: If there are no tasks shown in the task view, then that indicates that no new tasks have been assigned to the driver from dispatchers for that organization.
Drivers should contact their dispatchers directly for task assignment related questions. Onfleet does not assign tasks to drivers.
Start a Task
Start a task by tapping on it in the list view, and holding the "Hold to Start" button at the bottom of the screen. The task will start after 3 seconds have elapsed. Until then, you may cancel the task by releasing the button. Once the task has been started it must be completed before starting another task or going "Off Duty".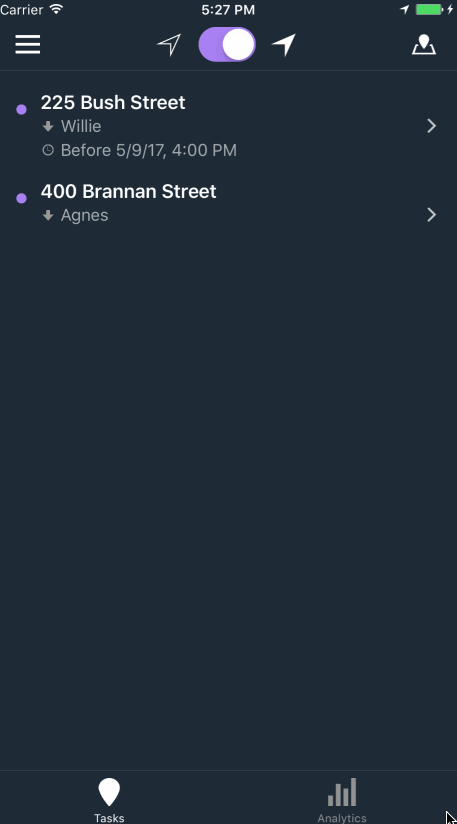 Navigate to Destination
Tap on the destination address in the task details screen and tap "Directions" to navigate using either Google Maps, Apple Maps, Waze, or Here (you can set your default GPS app under Driver App Settings).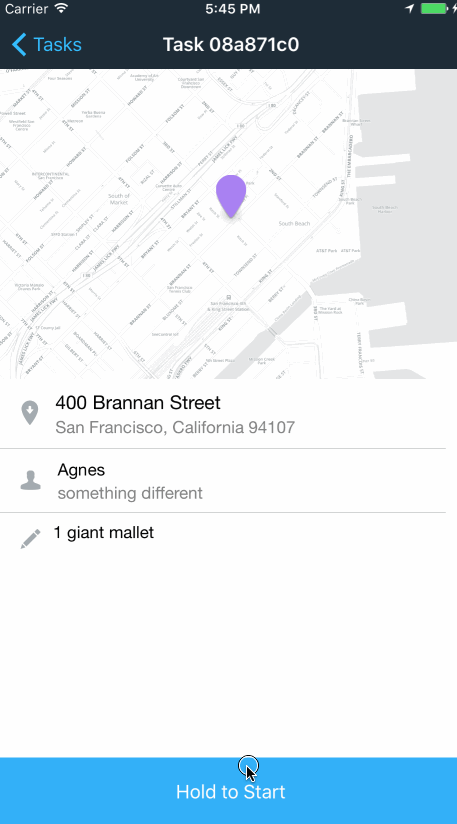 Contact Recipient
If communication initiation is enabled by your organization's administrator, you will be able to tap on the corresponding icon near the recipient's name in the task details screen to call or message them. If communications are set to be anonymized, calls and messages will be directed to the Onfleet service phone number and routed to the recipient via our telephony partners. Otherwise, they will go directly from the driver's number through to the customer.
Note: Only the recipient of the task currently in progress may be contacted. Once the task is completed, he or she can no longer be contacted. If a recipient attempts to contact the driver through the Onfleet service phone number once a task has been completed, it will not go through for anonymized communications. Your organization's administrator will receive email alerts notifying them that these communications were attempted.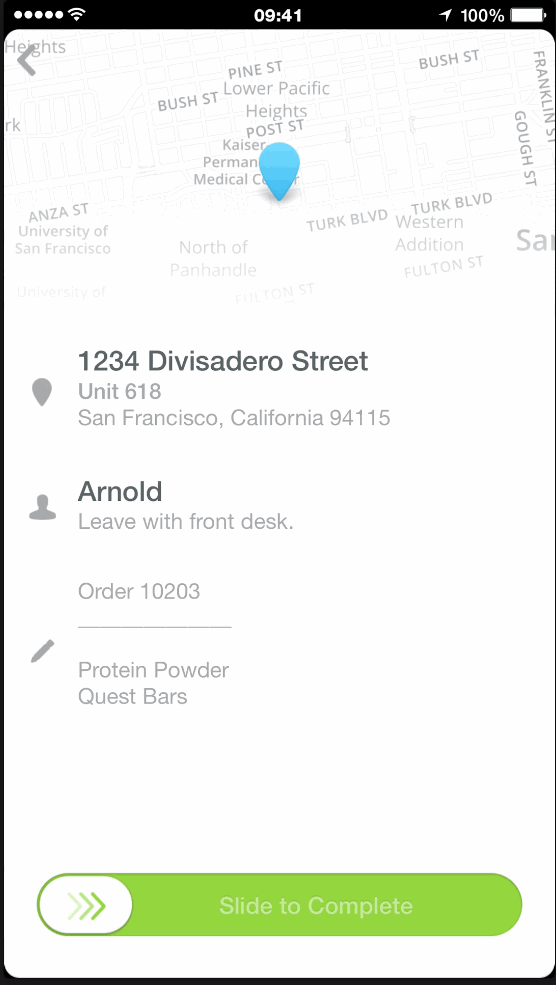 Complete a Task
In most cases, a task should be completed from the driver app. This will ensure all task completion details including completion location are captured. A driver can simply tap the "Tap to Complete" button at the bottom of the active task's view. Occasionally, your dispatcher may "Force Complete" a task from the dashboard or API.
Basic Proof of Delivery
Once a task has been completed the completion screen will appear, allowing a status to be set (Succeeded or Failed), multiple photos to be attached, a signature and/or barcode to be captured, and some notes to be entered (e.g. "Left package with front desk").
To take additional photos, simply tap on your first photo and select "Take New Photo".
In some cases, these attachments may be required by your organization and must be included before being able to successfully complete the task.
Note for Android users: photos taken from the Onfleet app are stored temporarily in the device's Onfleet directory. Due to various implementations of the Android OS, these photos may be preserved on some devices.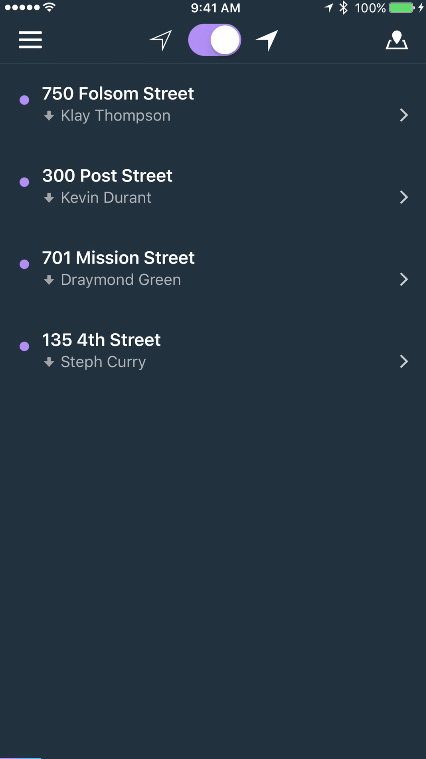 Failure to Complete Task
There may be a situation in which a driver is unable to complete a task. In those situations, select "Failure" and choose the most appropriate reason for failure from the list:
Driver/ vehicle incident

Destination unreachable

Recipient unavailable

Refused- incorrect/ missing items

Refused- damage

Other
You may also put additional notes into the "Details" open text field.