In this article, you will find details on how to communicate with dispatchers while in the field without leaving the Onfleet driver app.
Note: Chat must be enabled by your organization's administrator and is only available for organizations in the Basic tier and above.
Chat
To access chat, click the chat bubble icon in the lower right corner of the mobile app. To start a new conversation click the + chat icon in the upper right, then select the appropriate dispatcher.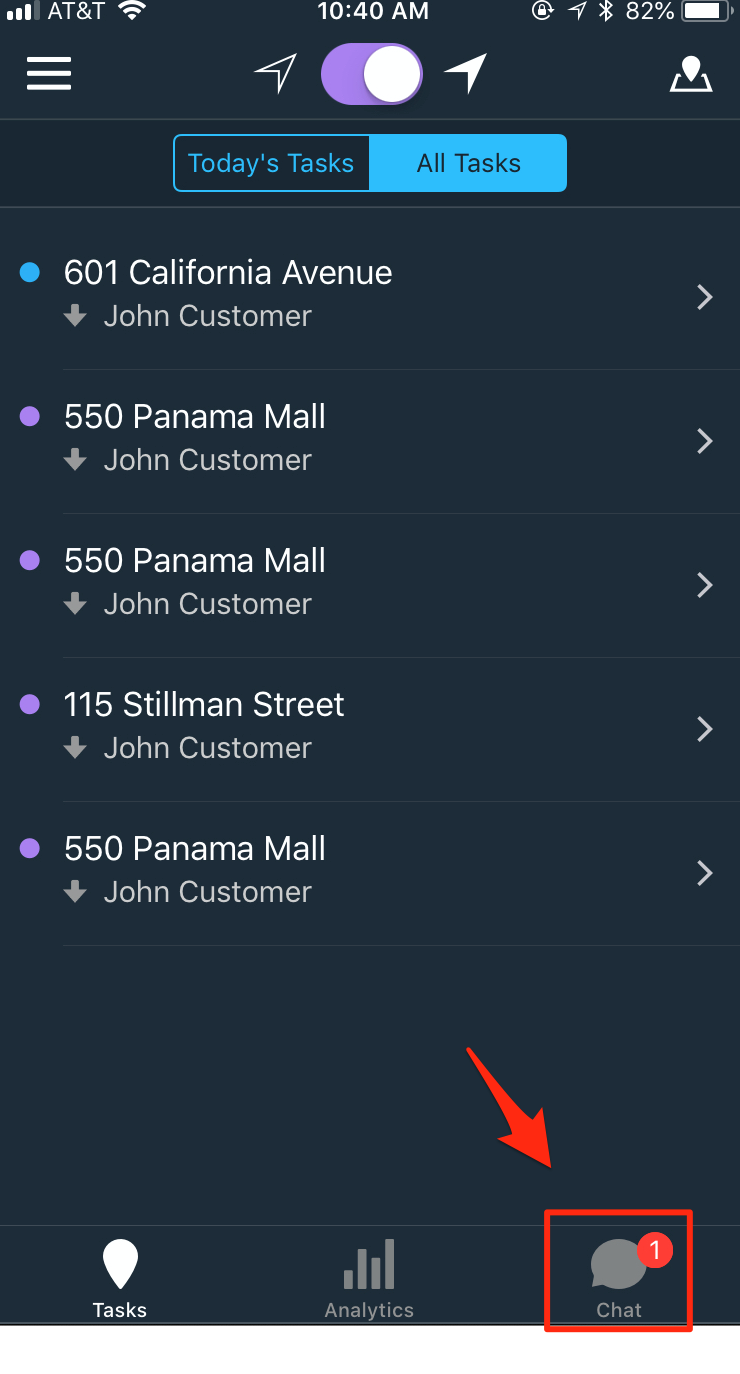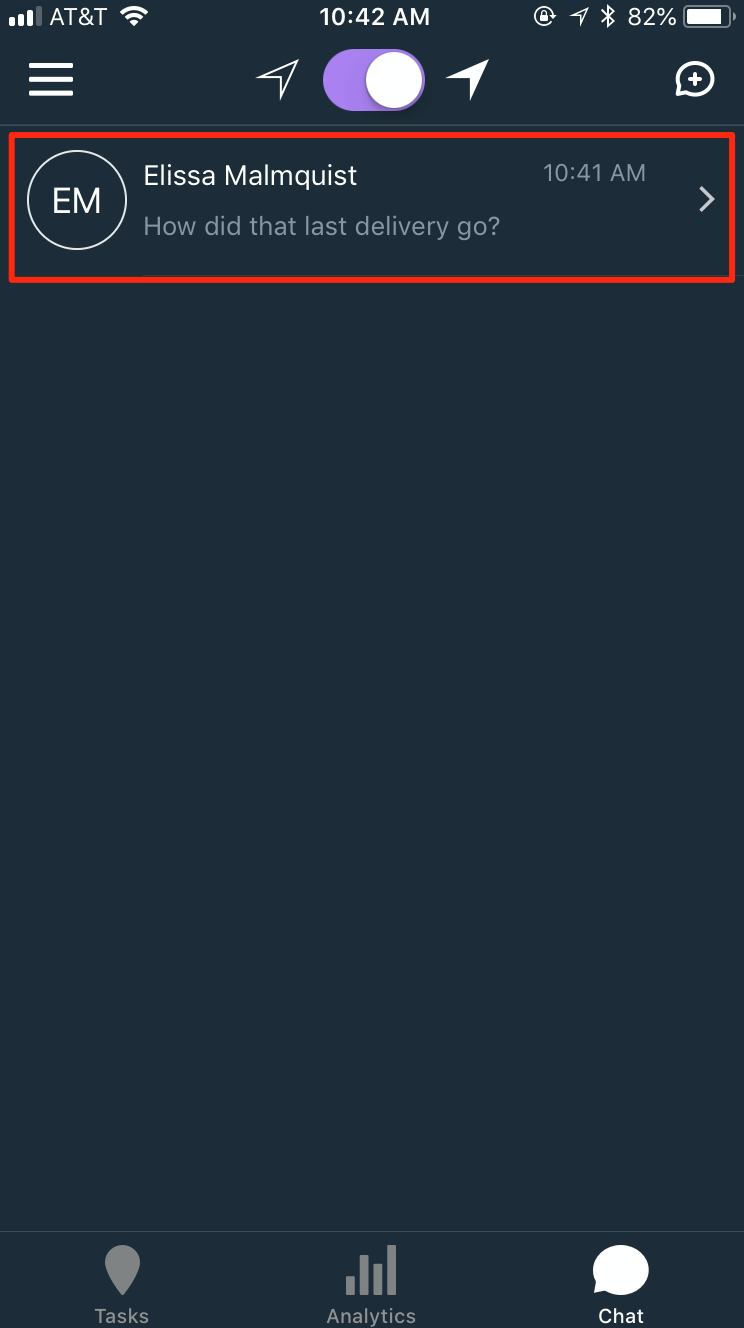 You can also include photos and screenshots, as well as voice notes, in messages: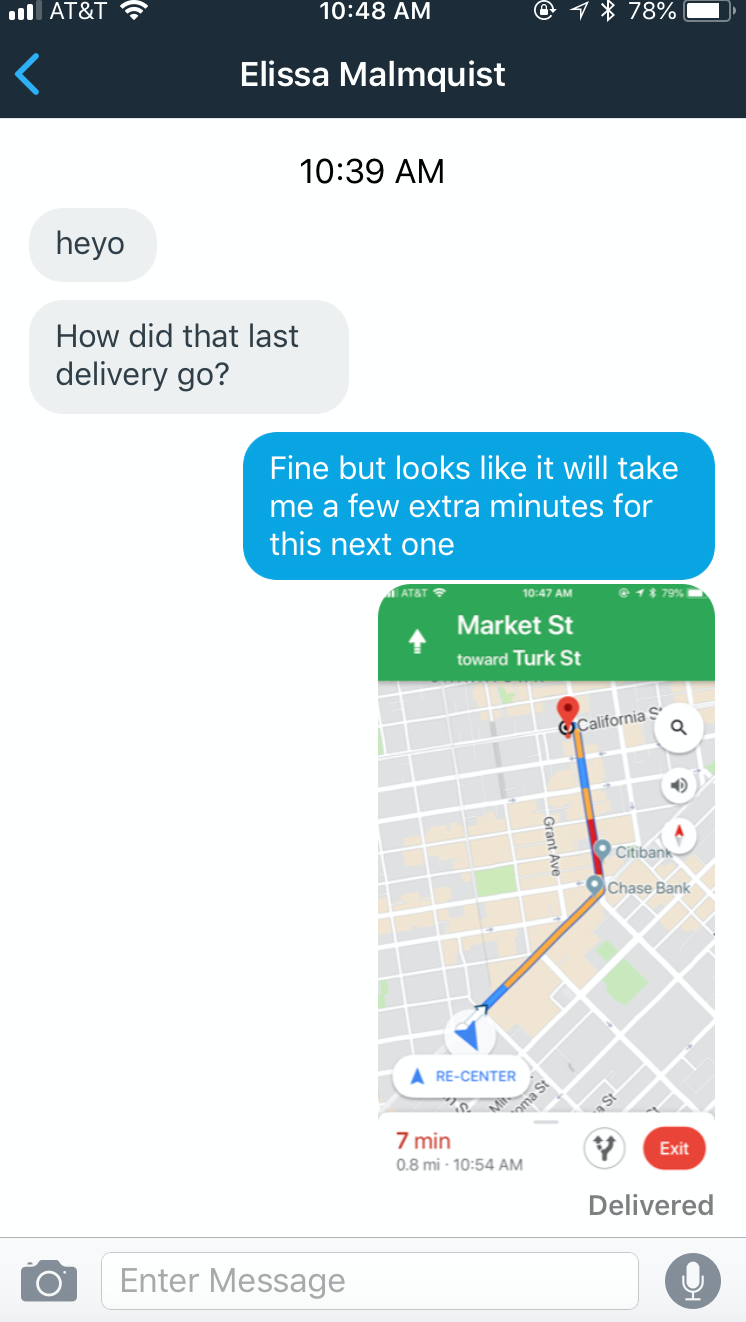 The Onfleet chat can also be used to chat with other drivers in your organization. Your dispatcher can also create group chats within the dashboard; you can tell you are in a group chat because of the name of each participant will be included in the chat.