In this article, you will learn how to begin using Onfleet, once you have been invited by an administrator, even if you work across multiple organizations.
Accepting a Pending Invite
Drivers that have registered their phone number to drive for more than one organization using Onfleet are able to easily switch between the organizations that they drive for.
Pending organization invites are shown upon mobile app login (see below for more details).
After being added to a second organization you will receive another SMS that will prompt you to go off duty and log out of the Onfleet Driver app completely, and then log back in.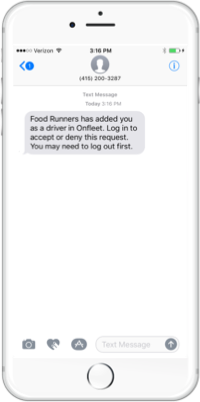 You will then be presented with a drop-down menu selection that will allow you to select the organization with the pending invitation.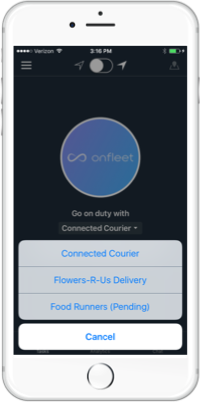 You will then have that pending invite confirmed with the following prompts: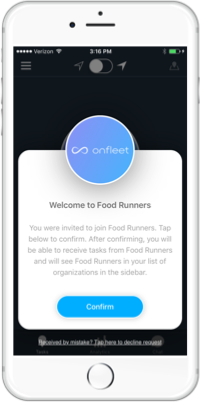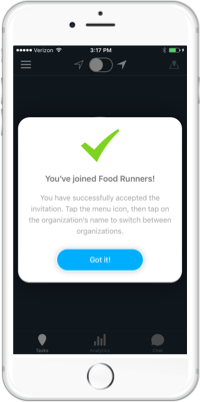 Going on duty for different organizations
Once confirmed, going on duty will then show the task list for the organization selected.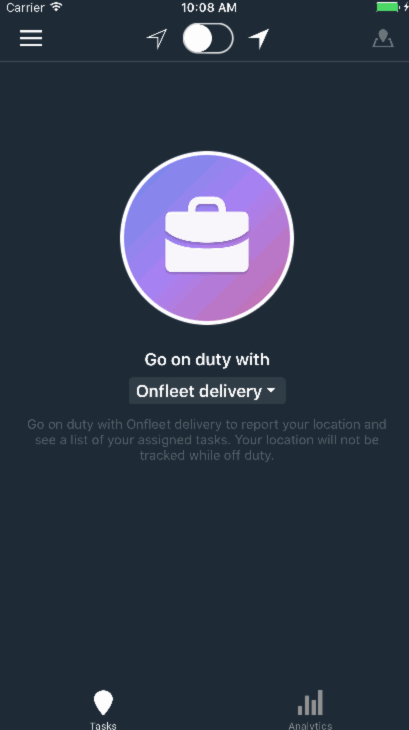 To switch organizations, go off duty, tap the drop-down menu, select the organization to drive for, and then go back on duty.