The new Onfleet map view has a number of performance and usability improvements that greatly enhance the dispatching experience. Some of the key improvements include:
Faster Performance
This map redesign heavily emphasized the performance speeds for high volume dispatching operations. Dispatchers will notice reduced dashboard and map tile loading times.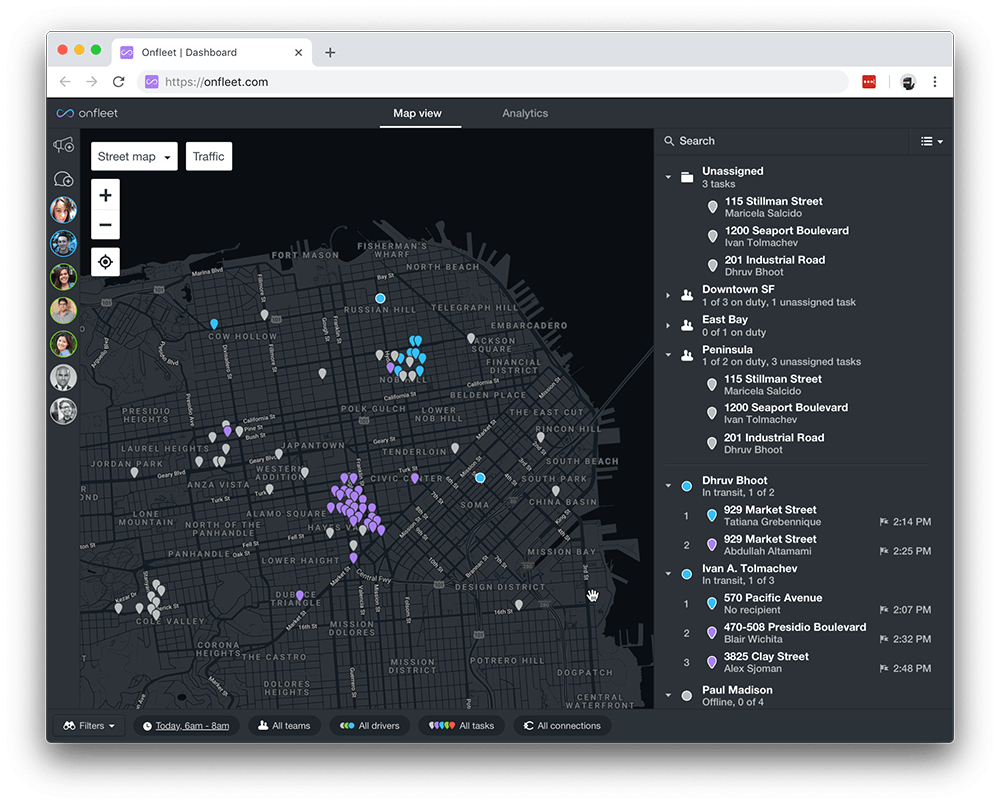 Satellite View
Dispatchers can now use a satellite image view to find difficult locations and assist drivers that are searching for delivery clarifications.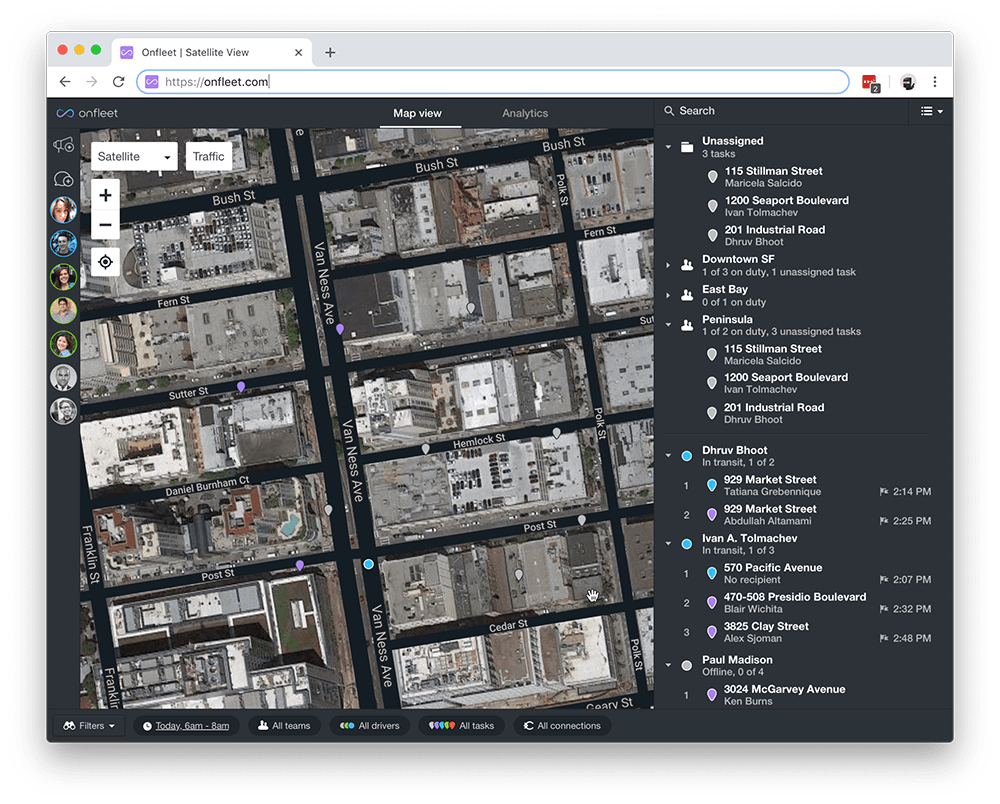 Transit View
Dispatchers can now view public transit lines and stations, where available.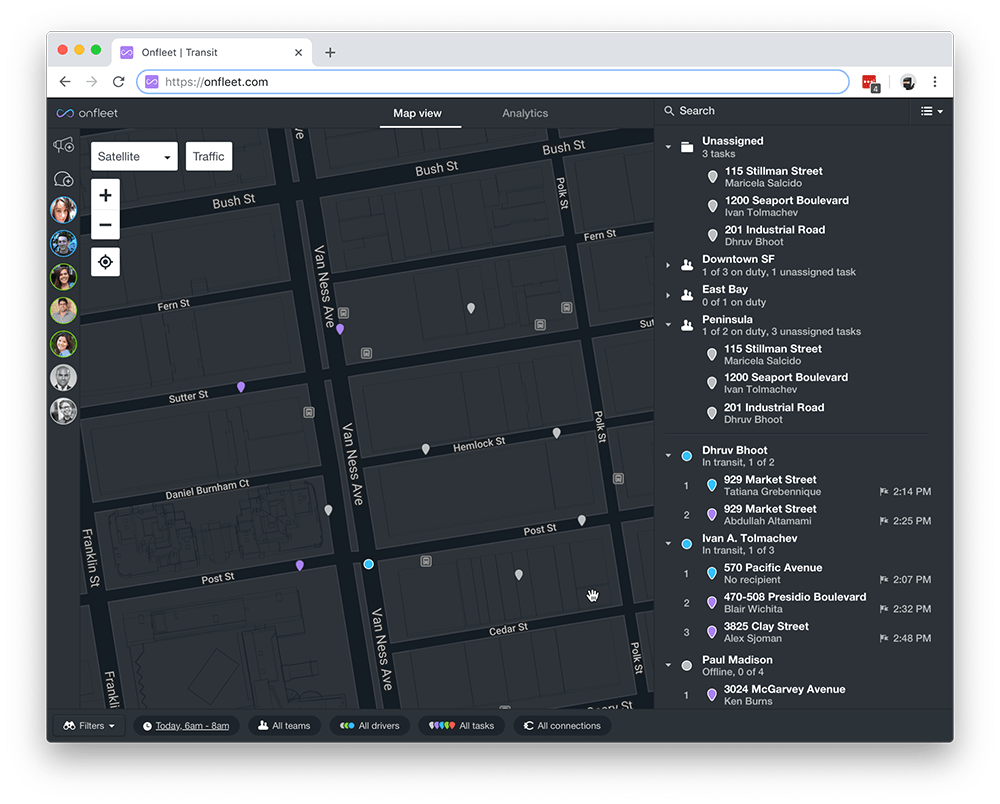 Traffic View
The new map release includes an enhanced traffic view with real-time Google traffic updates, available globally.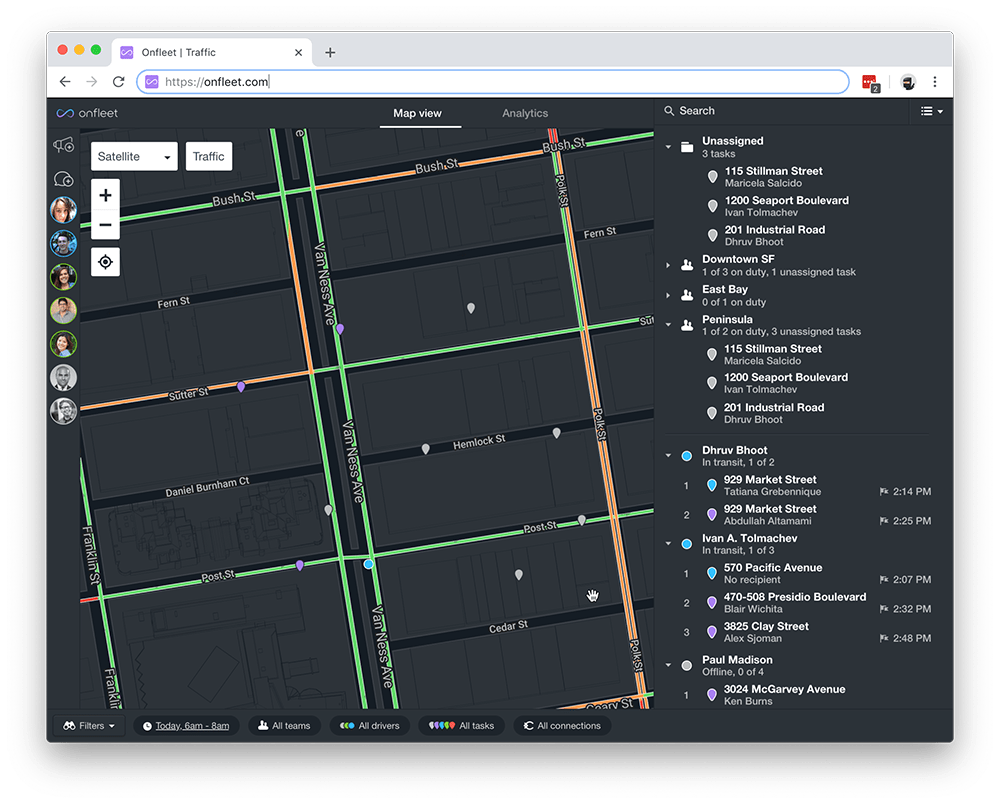 Multi-pin Task View
With the new multi-pin task view, dispatchers can easily select the specific task they are looking for from a group of tasks located at the same destination.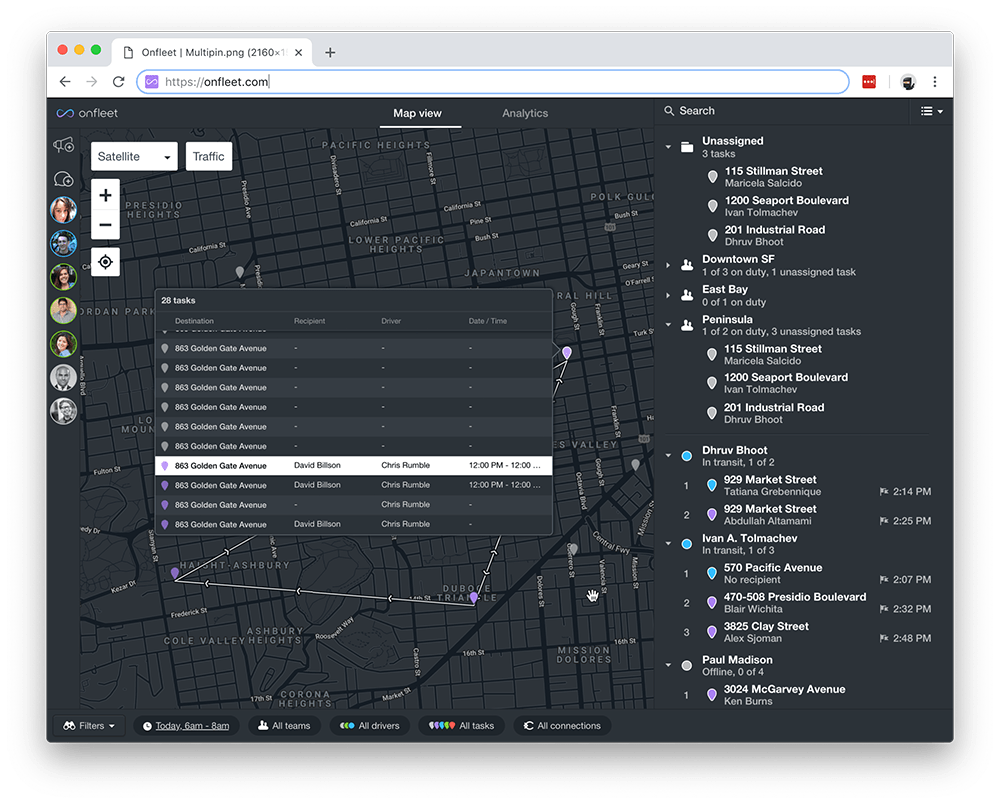 Custom Polygon Selection
You can now select pins on the map with custom polygons, to perform actions on a group of nearby tasks. To use this feature, SHIFT+Click on the map to enter polygon selection mode, then click on the map at the location you would like to start the zone. Continue clicking on the map to draw the polygon, and complete it by clicking on the starting point once again. All tasks within the area will then be selected. If you use overlays within your dashboard, you can also right-click anywhere within an overlay area to select all tasks in that zone.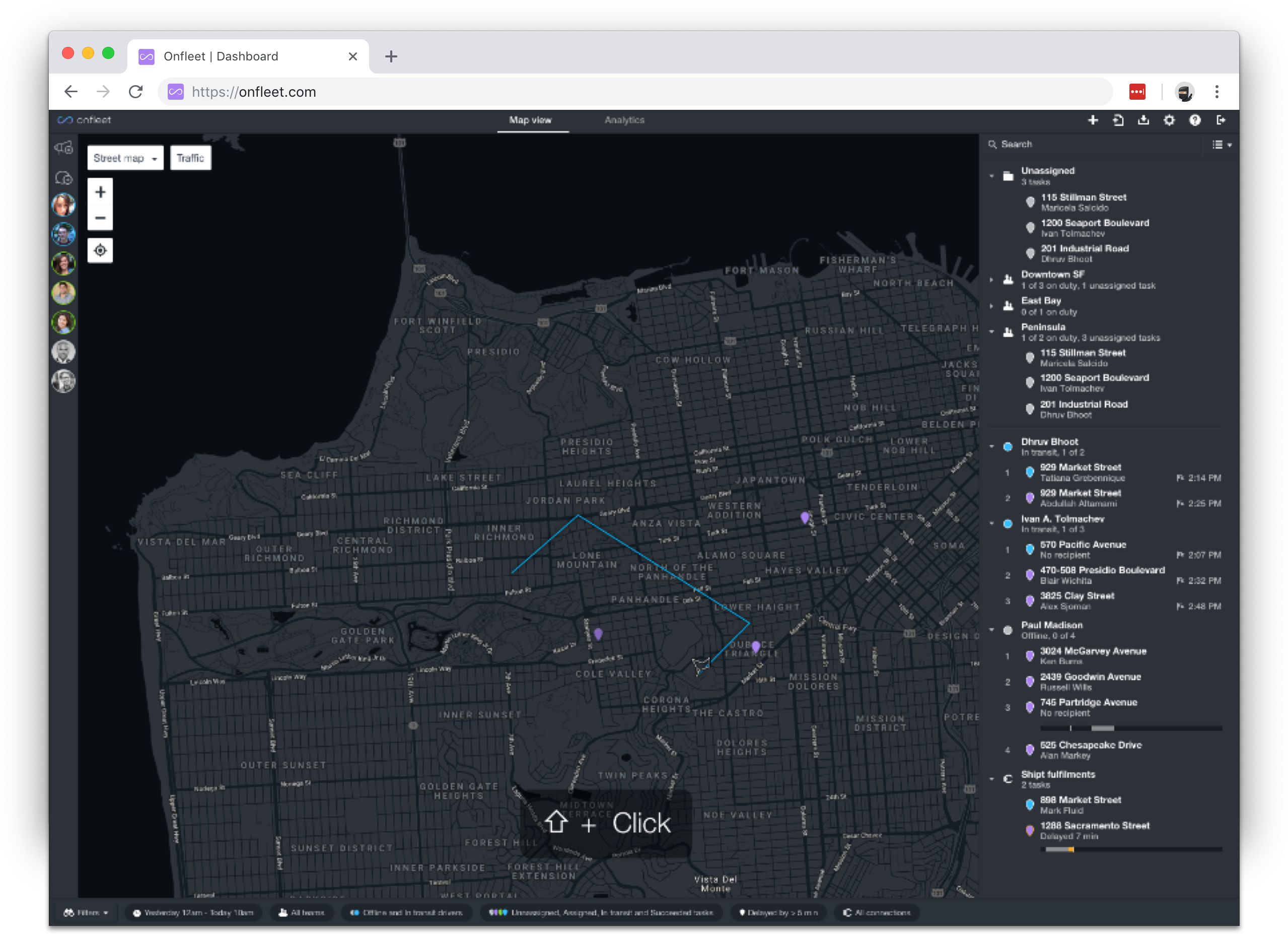 Dashboard Filter View Redesign
Filtering is one of the most powerful tools within our dashboard to allow a dispatcher to hone in on only the activities they are interested in. We completely redesigned the view of this feature to make it easier for dispatchers to know exactly which filters they have applied at any time.