The Communications tab allows an admin to customize the automated customer messaging.
Automated notifications
In this section, you will see the automated notifications that have already been configured.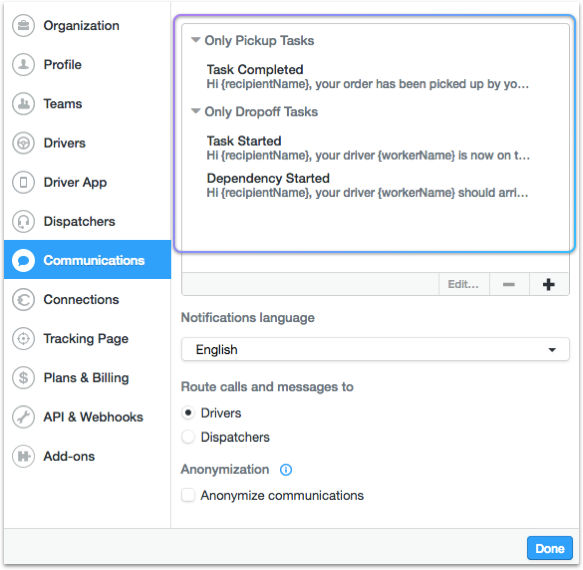 Adding a new automated message
By clicking this button, a dispatcher can add new messaging based on various driver actions. The exact messaging of these notifications can be completely customized along with task specific tags.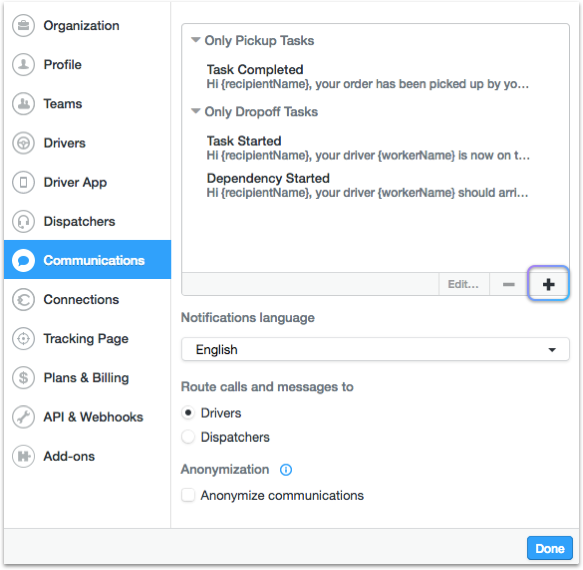 The communications can be initiated based on various task parameters, displayed below: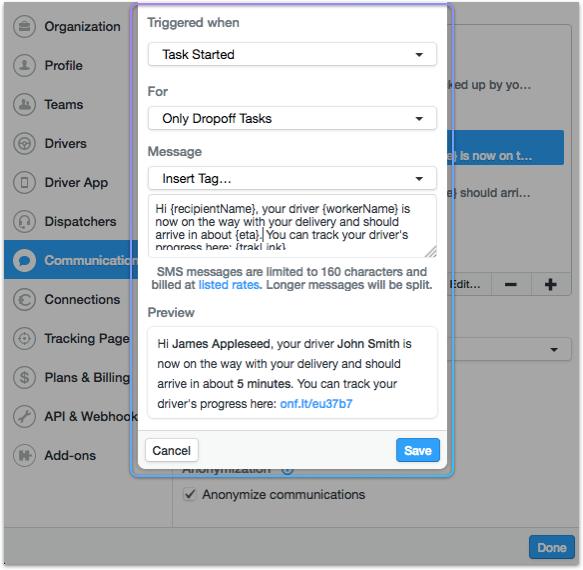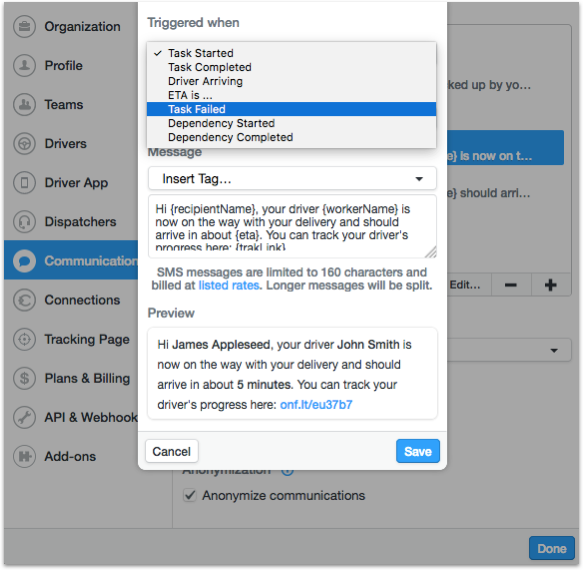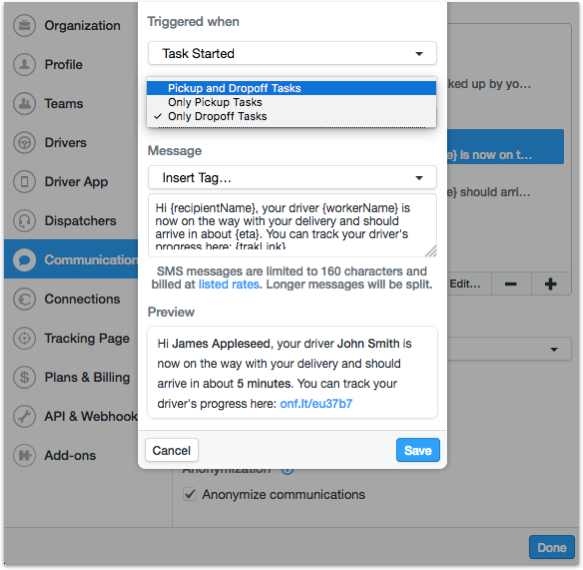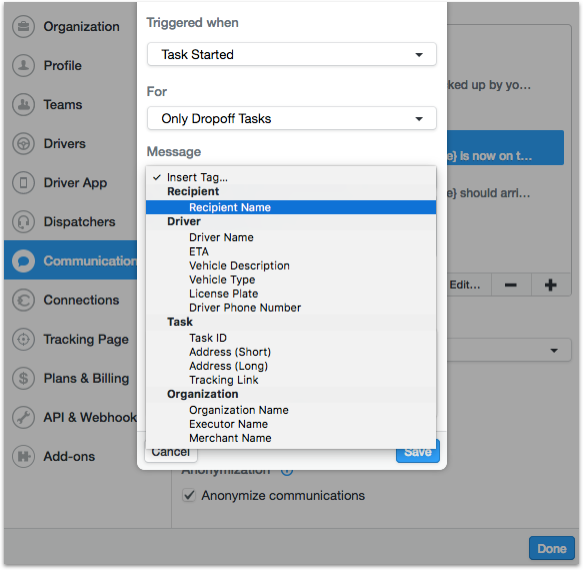 Removing or editing a message
Notifications can be removed or edited by clicking the buttons depicted below. Editing can also be initiated by double clicking on the message.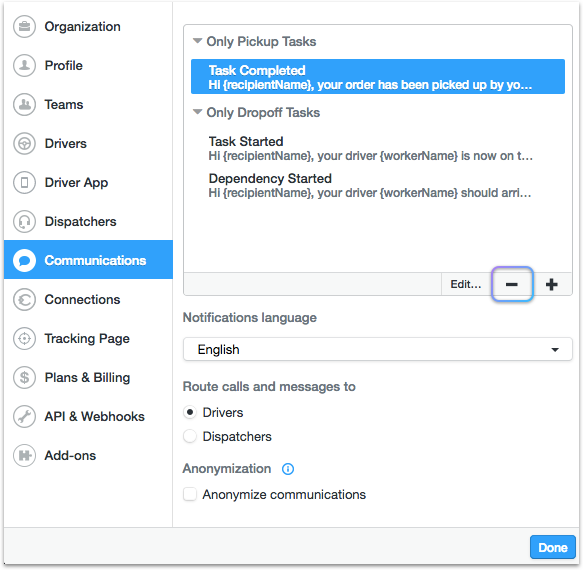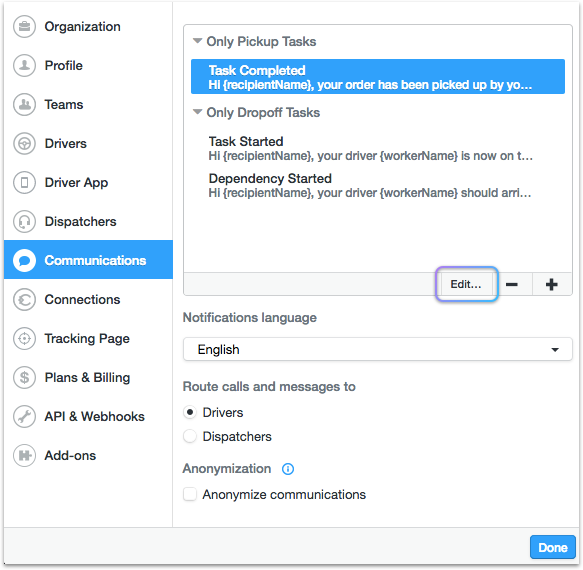 Notifications language
The preferred language of your notifications can be configured with this dropdown.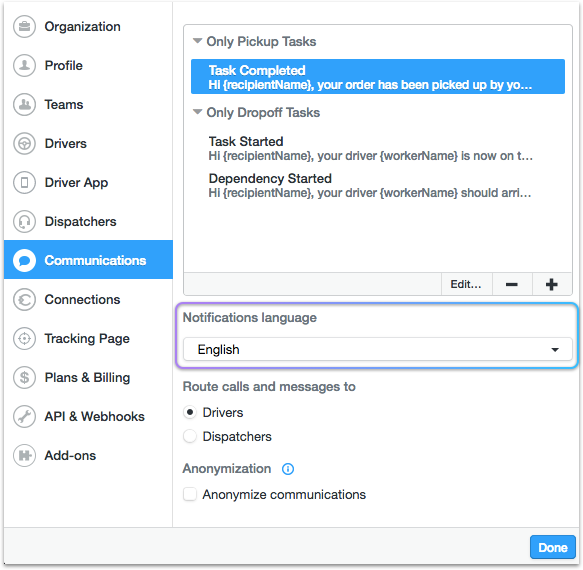 Route calls and messages to
An admin can select whether to route calls coming from the recipient directly to the driver performing the task or route all of the calls to the dispatcher on-duty.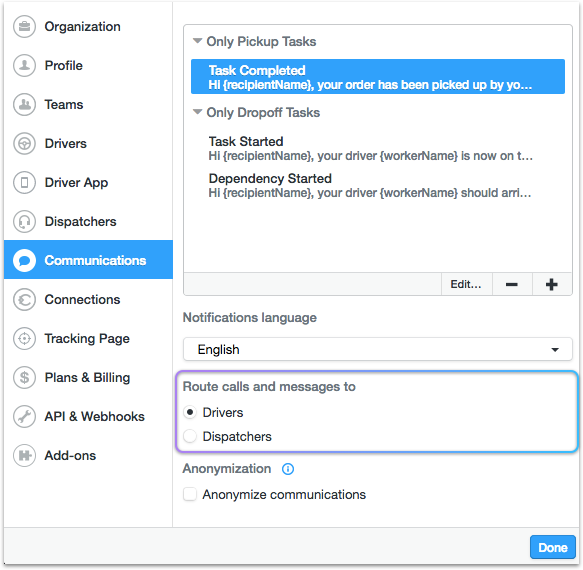 Anonymize communications
By checking this box, an admin can choose to anonymize all customer to driver communications. If this is selected, the phone numbers of all parties will be anonymized and communications will be limited to active tasks.