The Dispatchers tab allows an admin to add dispatchers to the organization, as well as, edit teams that the dispatchers can manage within the dashboard.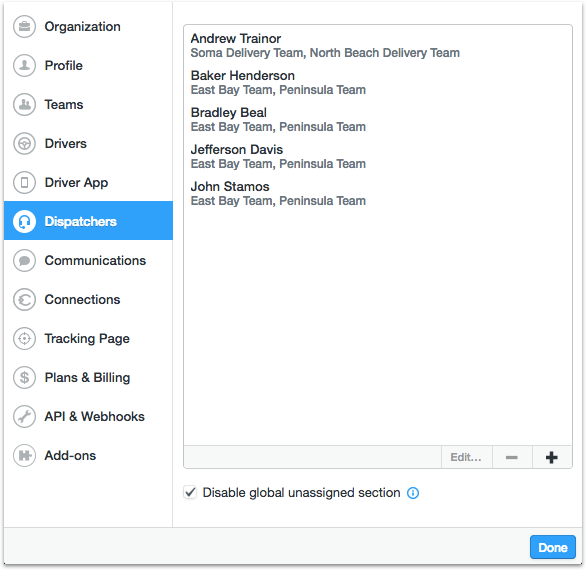 Dispatchers
In this section, all dispatchers are displayed. Double clicking on a dispatcher's name will allow the admin to change the teams that a dispatcher can manage in the dashboard.
By clicking the checkbox next to Read Only, an admin can set whether a dispatcher has the ability to interact with the dashboard or limit that dispatcher to only observe the dashboard activity.
A password reset link can also be sent to the dispatcher's email by clicking Reset Password.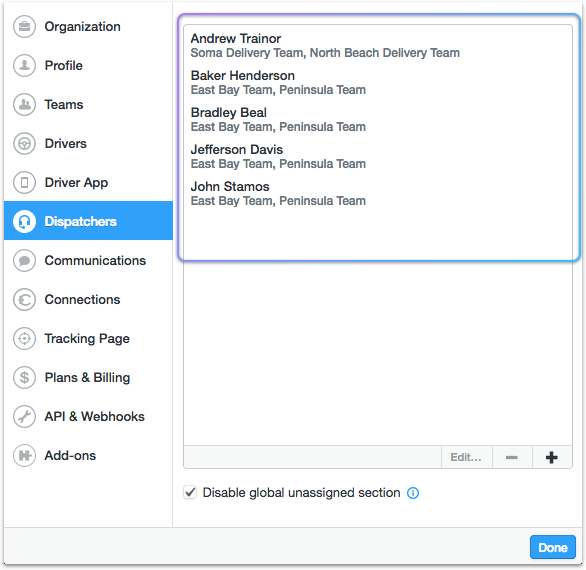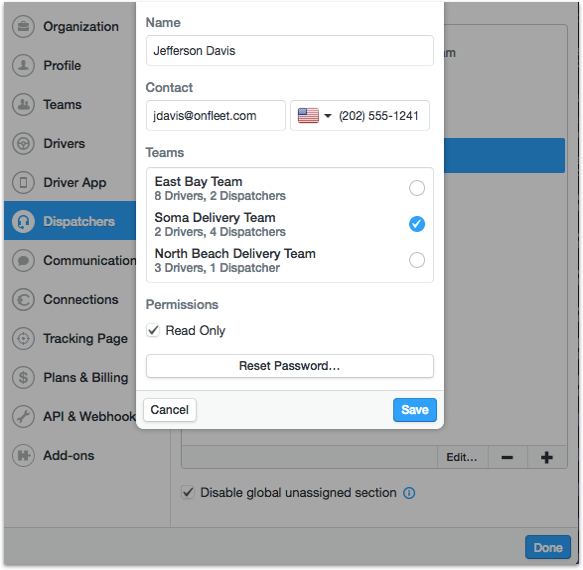 Add dispatcher
By clicking the add dispatcher button, an admin can add a new dispatcher and allow that dispatcher the ability to manage various teams within the organization.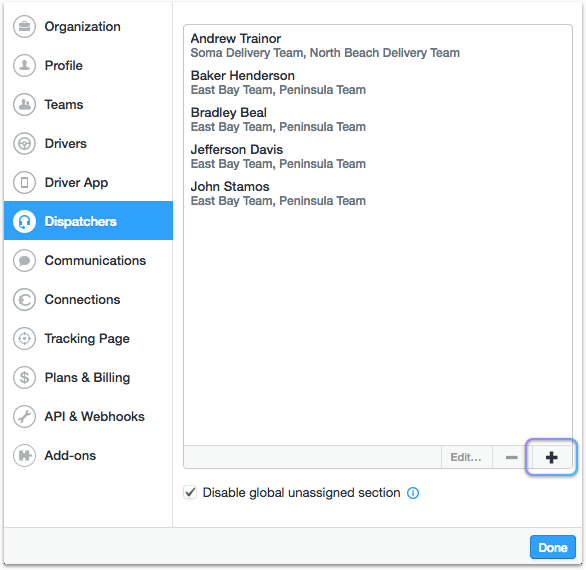 Disable global unassigned section
This checkbox will allow an admin to determine whether dispatchers can see globally unassigned tasks within the dashboard. To learn more about globally unassigned tasks, please see this support center article.