The Connections tab allows an admin to send, accept and delete connections with other Onfleet organizations.

Connections list
In this section, you will see the organizations that your dashboard is already connected with, as well as any pending connection requests.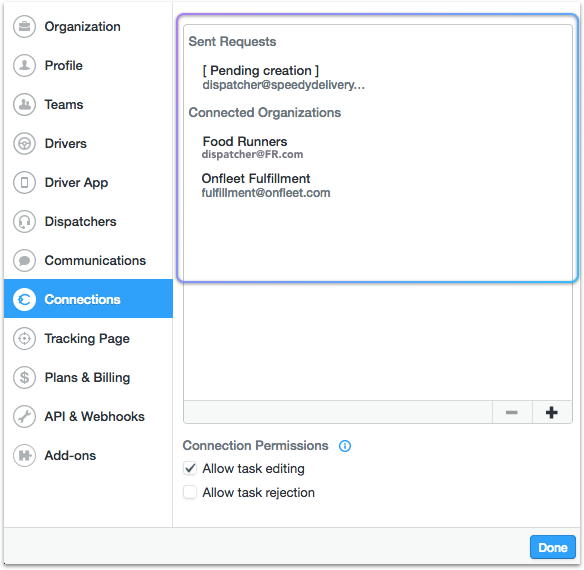 Add new connection
By clicking this button, you can send a new connection request to another Onfleet organization. You will need the admin email of the organization you are attempting to connect to in order to send this email confirmation.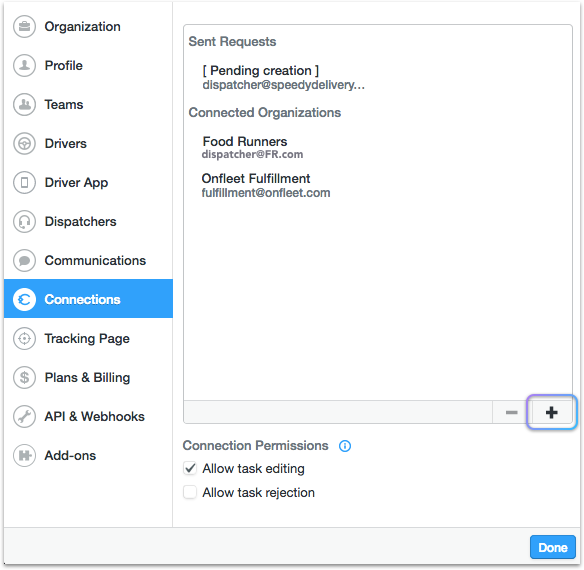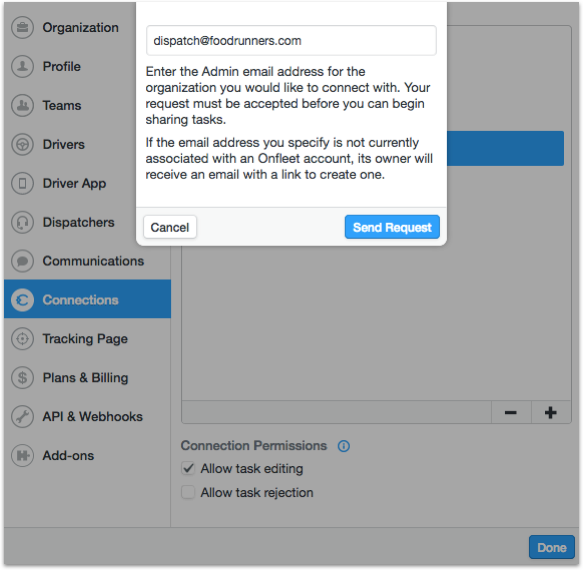 In this section, an admin can determine whether a connected organization can edit tasks that they have received through the connection and/or reject tasks that have been delegated to their organization.