The Drivers tab allows a dispatcher to add drivers and edit driver details to the organization.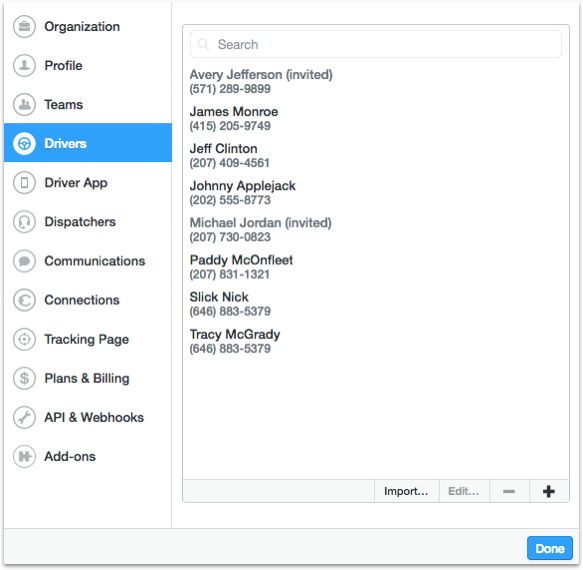 Search current drivers
In this area, a dispatcher can see all of the drivers that have been added to the organization. Drivers that have pending invites to the organization will also be displayed here.
Double clicking on a driver's name will open the edit modal that will allow a dispatcher to change personal details about the driver, change which teams they are assigned to and other aspects of that driver's profile.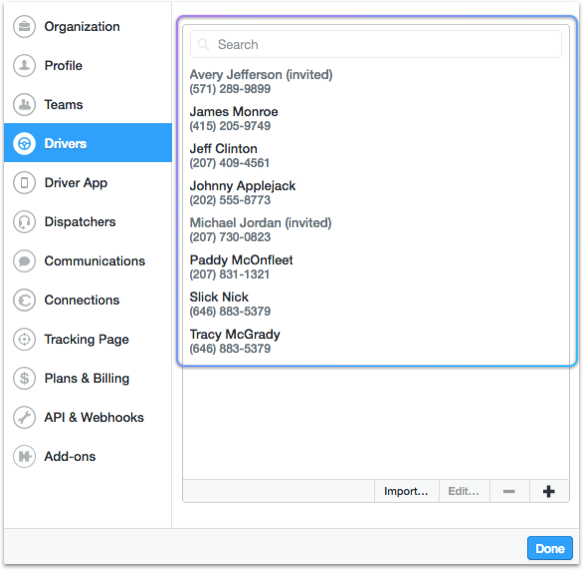 Add driver
Clicking the add driver button will allow a dispatcher to add a new driver to the dashboard and send an invite SMS directly to that driver's device.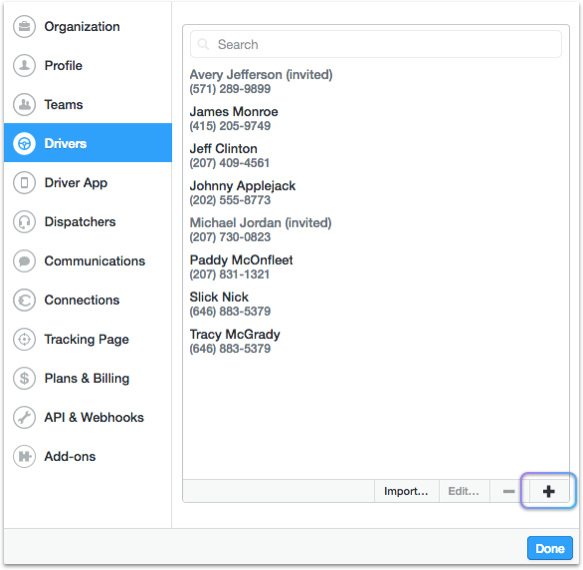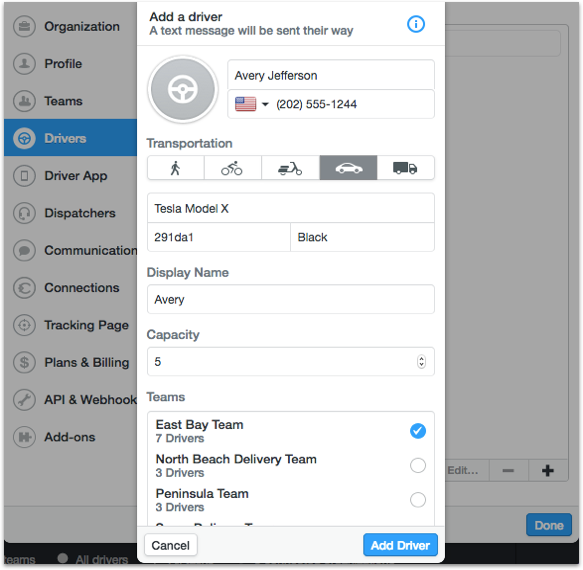 Import drivers
Clicking the Import... button will allow a dispatcher to import a list of drivers with a csv file. For more information on this dashboard tool, refer to the support article on driver imports.