Adding a map overlay is a great way to enhance your organization's dashboard view. You can add color to this overlay to customize the map view even further, like the screenshot below:
 
Simply follow these steps to create a map overlay with color: 
1. Create Map Overlay
Create a GeoJSON map overlay with the tool of your choice; we recommend the free tool: http://geojson.io/.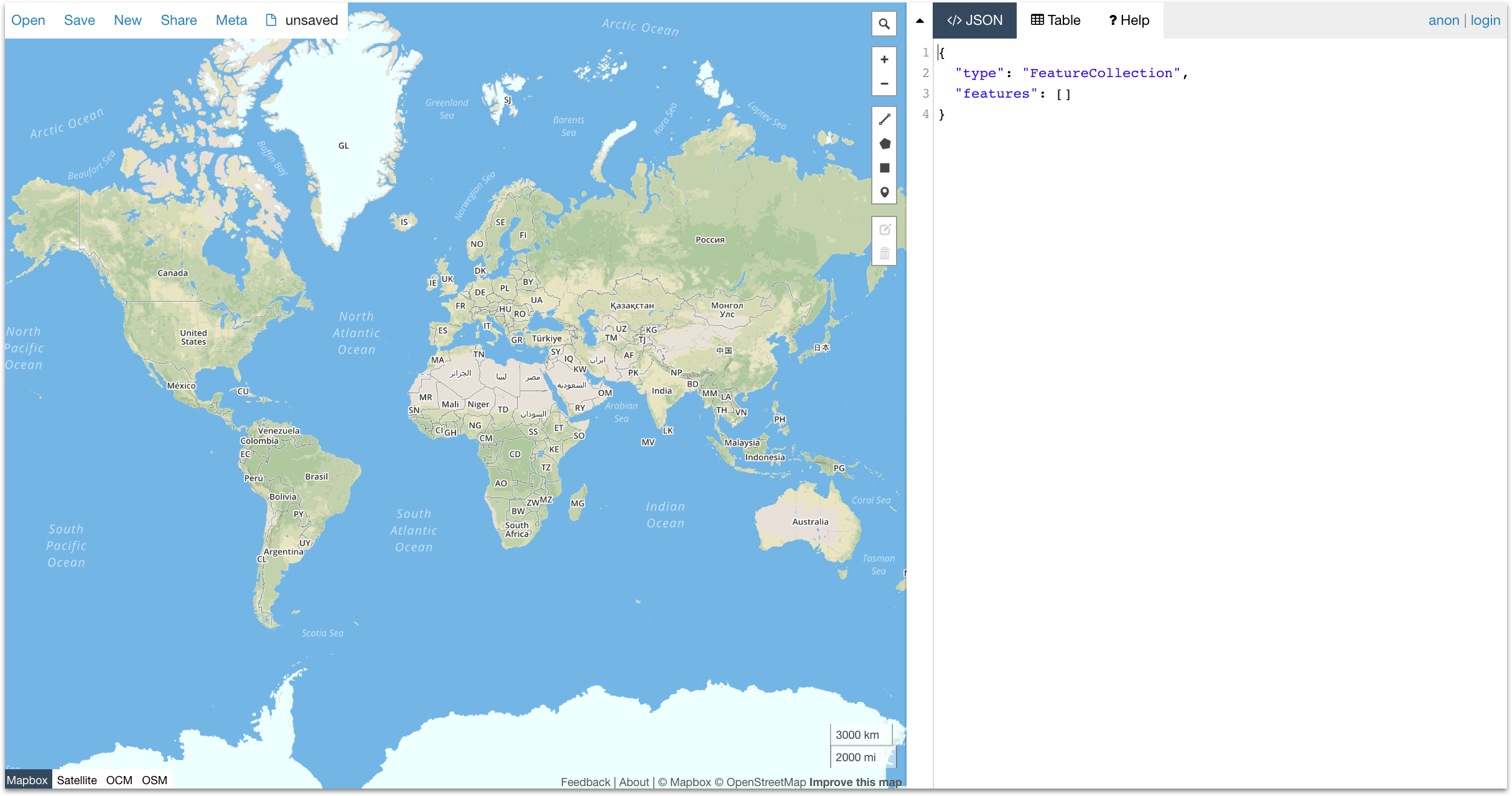 2. Add a Color to Properties
Within the JavaScript editor found in the geojson.io builder, add a color to the properties like so: "color":"#AA81F3" (see example on the right in the screenshot below). 
Save this file as a GeoJSON.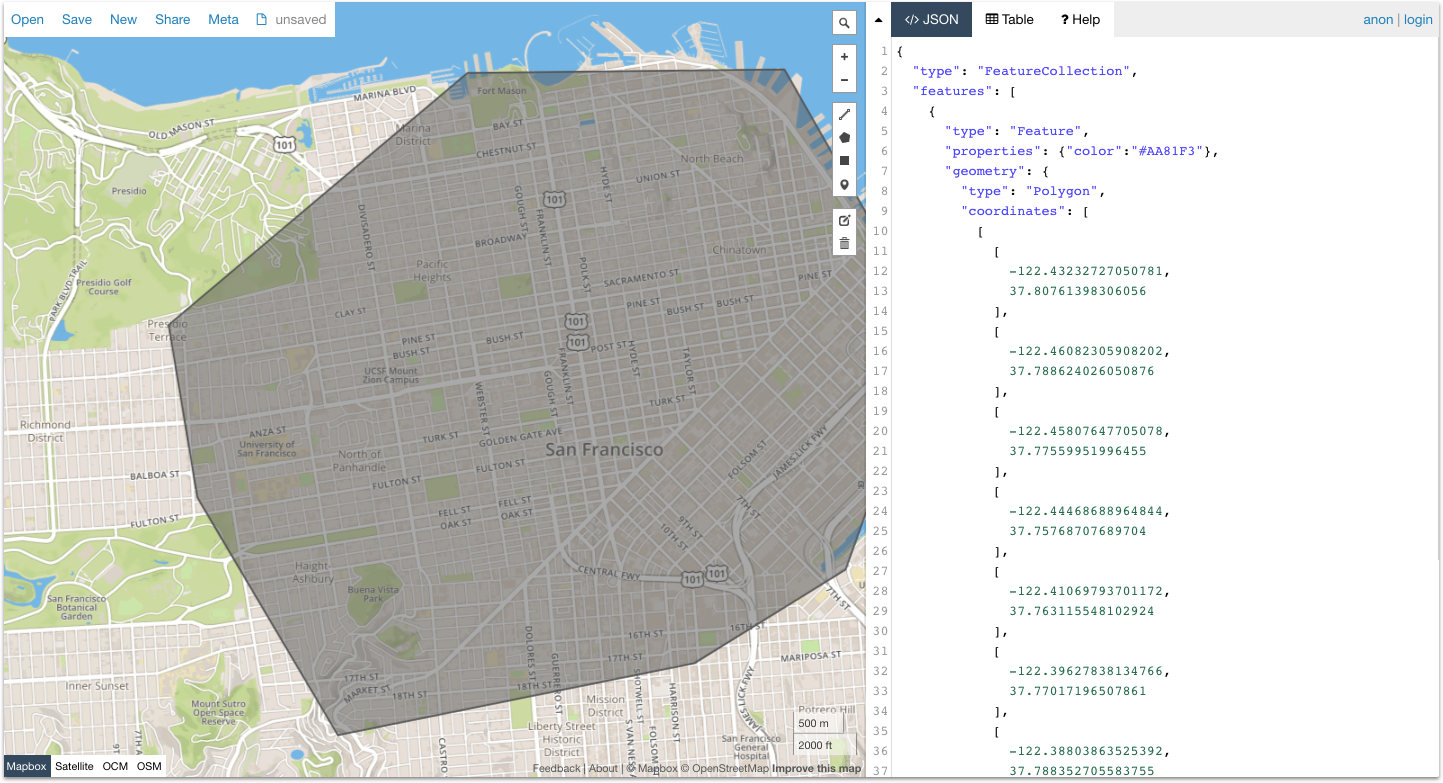 3. Add Map Overlay to Onfleet Dashboard
Simply add this map overlay by opening the Organization tab within your Onfleet settings. Scroll to the bottom of that tab and select Add a Map Overlay... and select the GeoJSON file that was saved in Step 2. The overlay should be reflected within the dashboard immediately.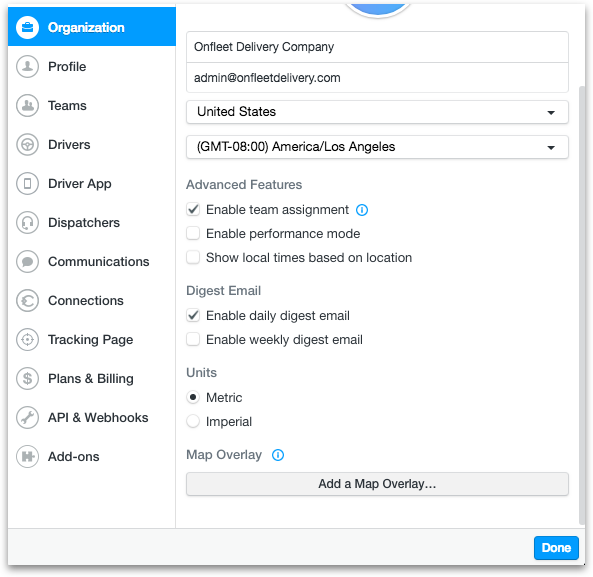 You should now see a map overlay with color within the dashboard map view. For more basic map overlay information, be sure to check out this support article.