The admin password can be easily reset through the login screen. Simply start by opening the page www.onfleet.com/login.
Here you will be prompted for your login credentials. Simply click Forgot at the bottom of this screen.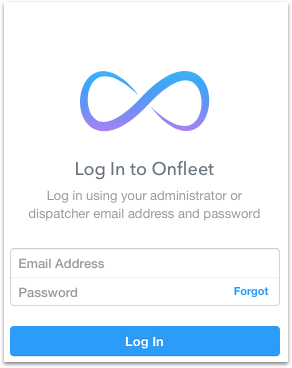 Enter the email address used to create the admin account for your organization. This email must be unique to your organization and cannot be used by any other Onfleet dashboard.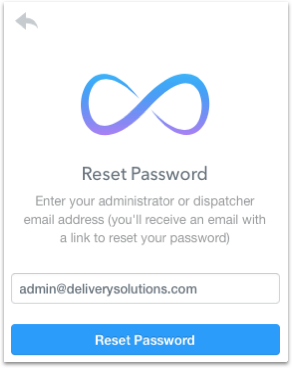 After you enter the unique admin email address, click Reset Password.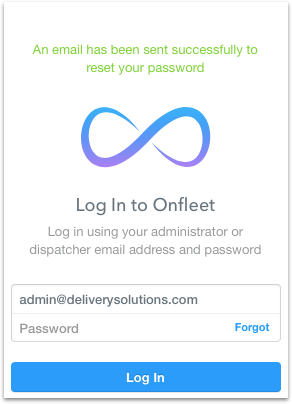 An email will be sent to the address provided in the previous step with subject line "Reset Your Password". Be sure to check your spam folder. Click the Reset Password button within this email.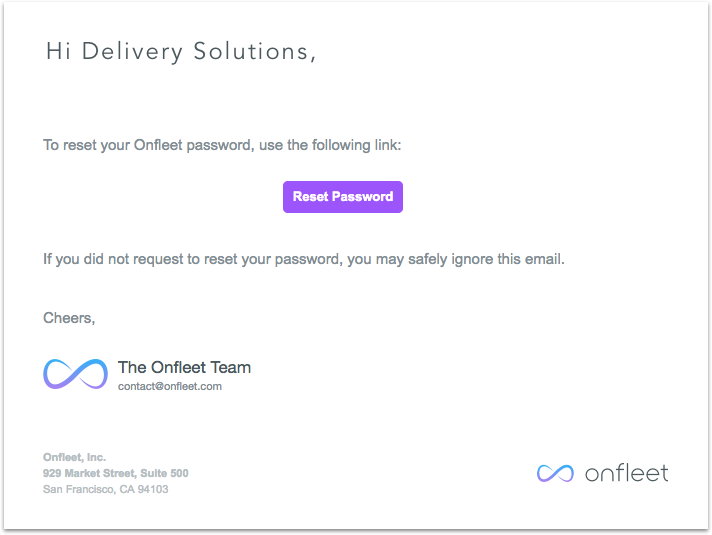 You will then be taken to a portal that will allow you to update the password associated with this admin account. Enter the new password and click Continue.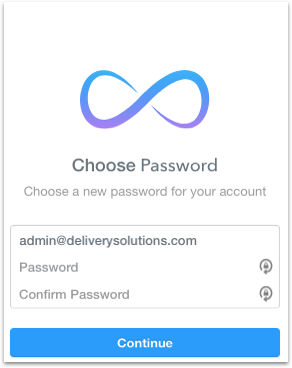 You will then be returned to the original login screen where you can enter the admin email address and new password that you just reset.