Performance mode is an optional setting intended to improve dashboard performance for organizations that have very high daily task volumes (several thousand) and/or hundreds of daily active drivers. 
With Performance mode enabled, the admin user and all dispatchers for your organization will have their dashboard filters updated to 'No drivers' and 'No tasks' upon login and each time the page is reloaded. This improves the initial loading speed considerably, and allows the dispatcher to choose precisely which filters to apply to reduce loading time while performing dispatching duties.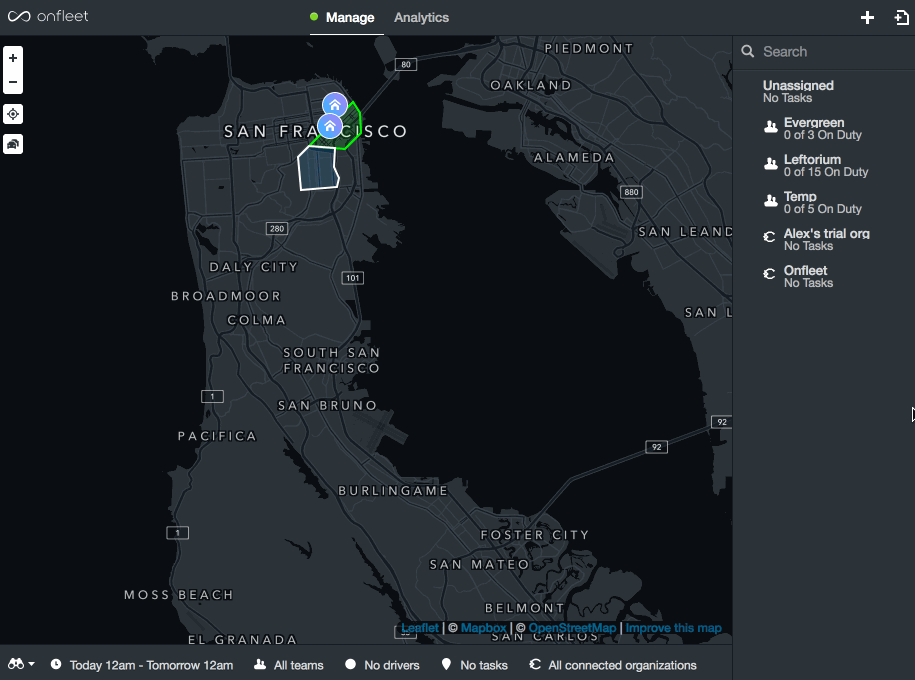 Further, visual assets will render with fewer visual effects and lower quality when in high performance mode.
To enable performance mode, login as the admin user. Go to the Organization tab in Settings and check the 'Enable performance mode' box. This setting is organization-wide, and will be applied to all dispatcher dashboards for your organization.