To view task details such as creation time, recipient name and phone number, destination details, and notes, simply double-click a task on either the sidebar or map.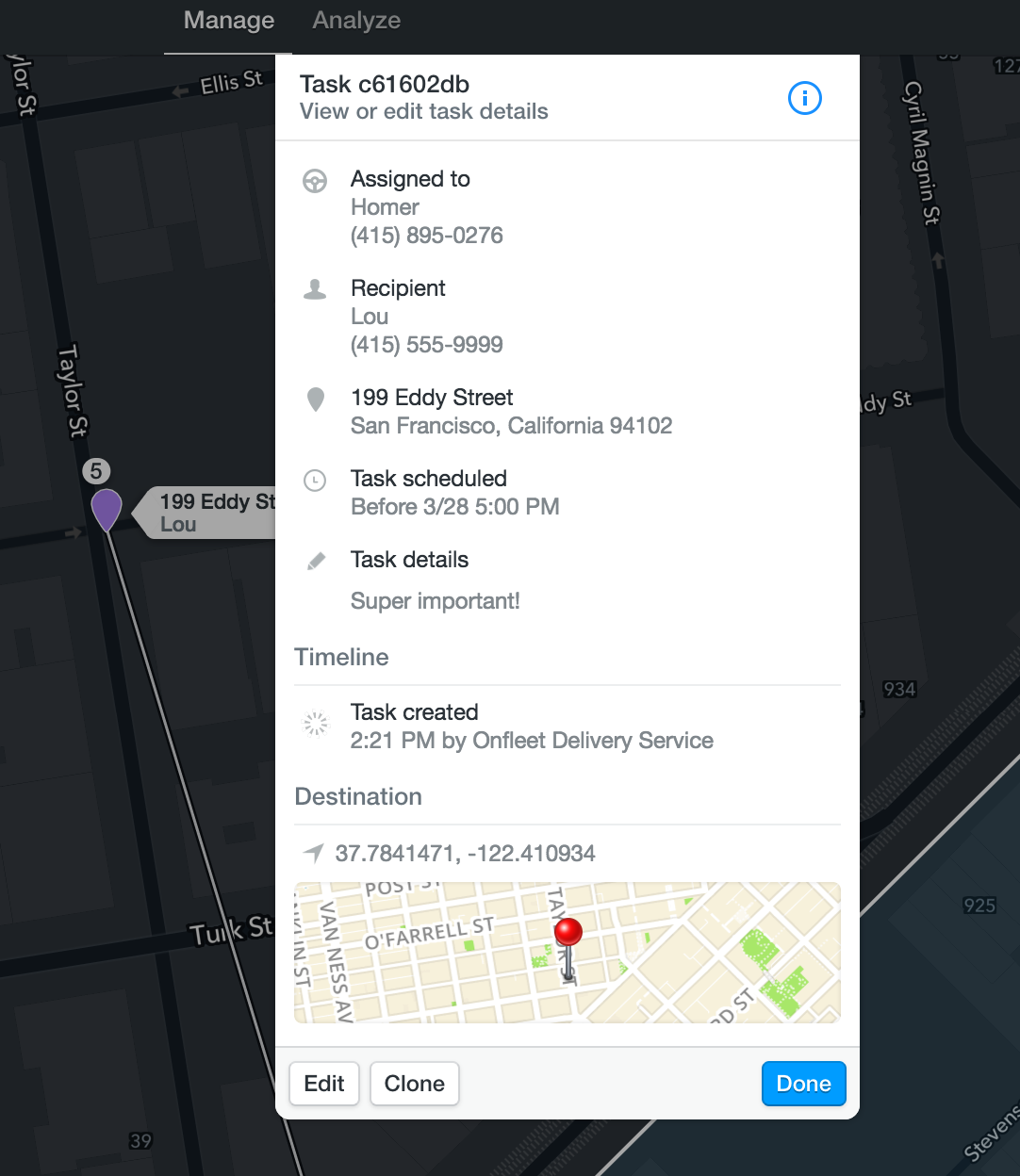 On task completion, photos, signatures, completion notes, task timeline, and feedback collected are instantly synced to the dashboard and will appear at the bottom of the task details modal. The 'View Route' option allows the dispatcher to review the route taken to complete the task.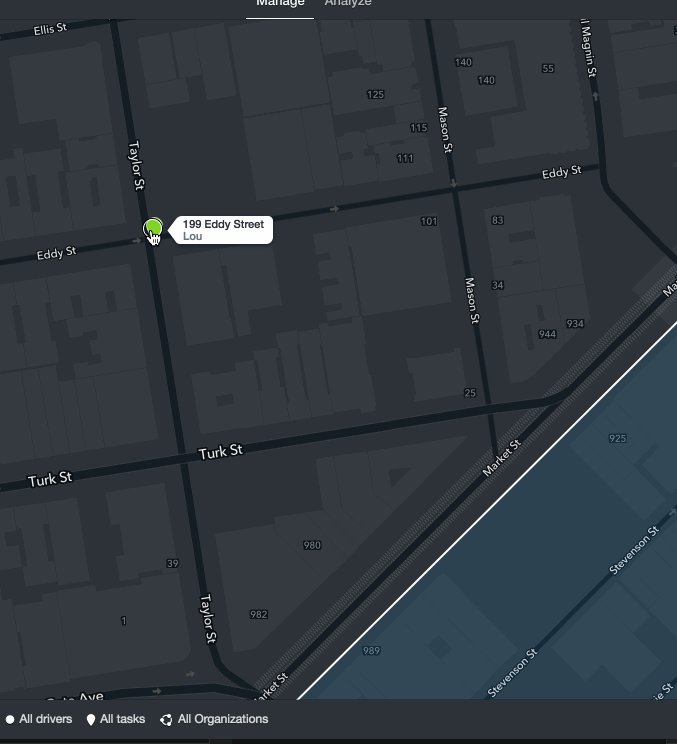 You can download this data (including the photos and signature images) via task export. Once exported, open the spreadsheet and navigate over to columns W, X, Y, and Z to access signatures, photos and feedback.

Note: Photos and signatures are provided as a download url.