After you have passed your 14-day free trial, we will request you enter your credit card details in the Billing tab under Admin Settings: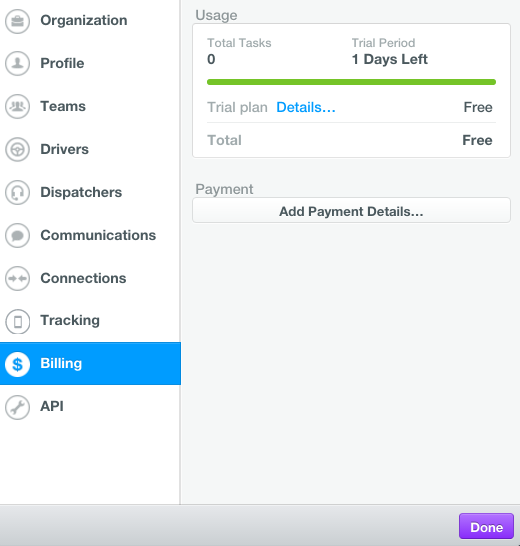 If you enter payment information before the 14 days, we will end your trial status and grant unrestricted access to Onfleet and usage will be billed at our current prices. If you have not entered your credit card information before the end of the trial period, your access to Onfleet will be restricted.
We will charge your credit card automatically 30 days after you enter your payment information, and every 30 days thereafter. We currently only accept payments in US dollars.
We do not store your credit card information, so none of your sensitive billing information ever hits our servers.  We use Stripe, a PCI Service Provider Level 1 certified (the most stringent level of certification) payment processor to handle our recurring billing needs.