To create a new task with all the same details as another task, right-click on the task in the sidebar to open the context menu and select the 'Clone' option: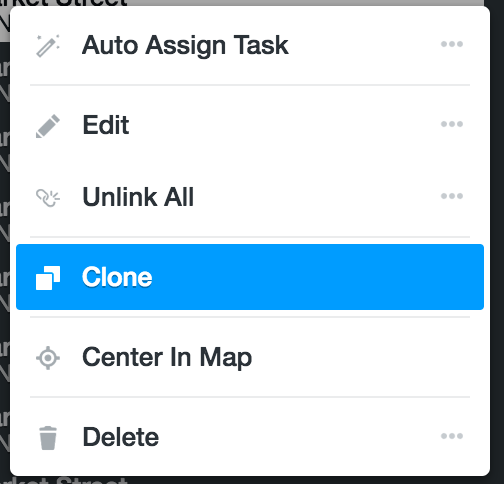 You can also open the task by double-clicking it on the map or sidebar and select Clone at the bottom left corner.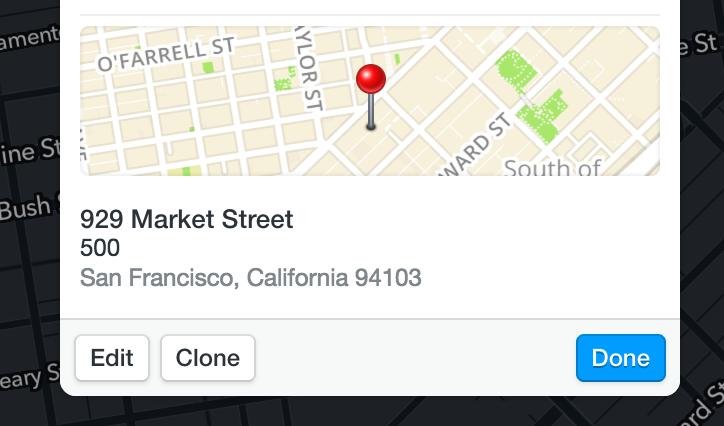 Your newly cloned task will appear in the unassigned section of the sidebar.
Note: delivery window information will not be cloned.