Onfleet supports cross-organizational connections to help growing businesses expand their delivery operations with the click of a button. Through Onfleet Connections, organizations that do not own a fleet of couriers will be able to send tasks to another organization for fulfillment. For example, an online food ordering business can assign tasks to local restaurants, or an online flower shop can send orders to local florists for delivery. 
You can request to connect with another organization by clicking the button in the bottom right corner of the Connections tab in Settings.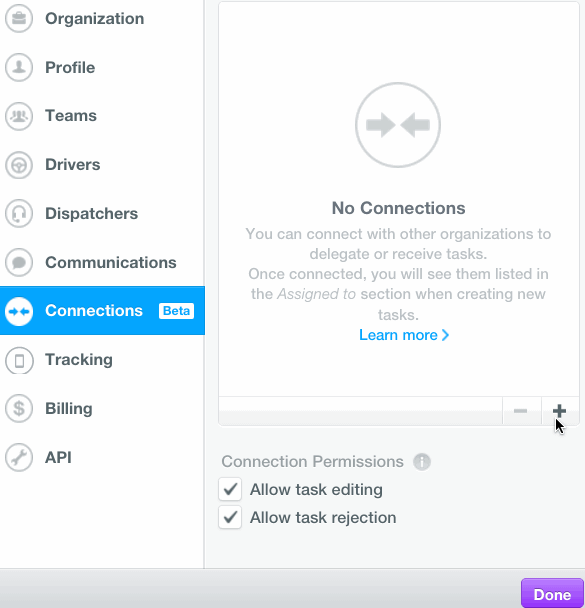 Enter the email address of your contact at the organization, and they will receive an email that either prompts them to sign up or, if they are already registered with Onfleet, they will be prompted to accept your connection request.
Once connected, you can start delegating tasks to them or receiving tasks that they assign to you.