The export feature is useful for performing your own analytics on your Onfleet data, such as determining the average duration of tasks last month, assessing driver performance, as well as accessing photos, signatures, completion notes, and feedback for historical tasks. 
Tasks can be exported by clicking the down arrow icon in the toolbar or by using the hotkey "E".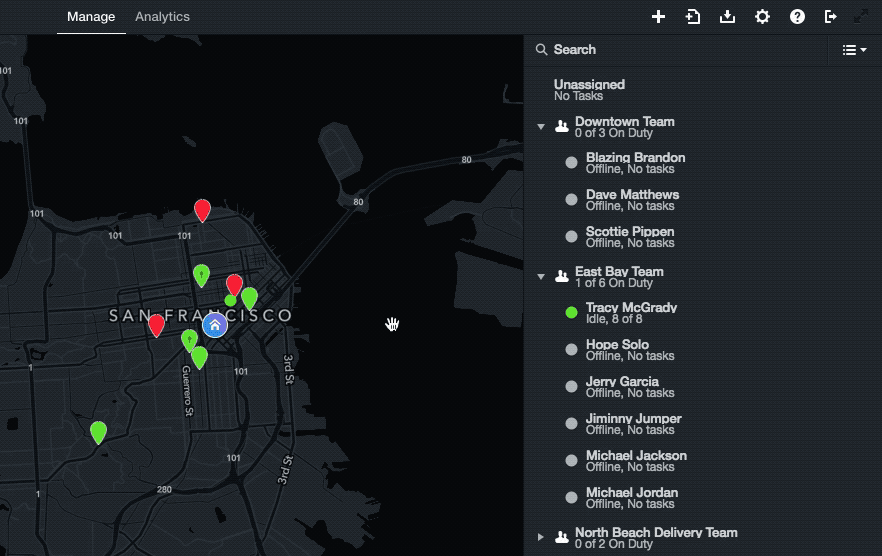 Adjust the filters and click Download to export a CSV file of your tasks. The file that is downloaded is a CSV, in plain text, and no formatting is applied. We recommend that you open the file in a plain text editor, or ensure that your spreadsheet application of choice does not apply automatic formatting.

Note: If you would like to automatically remove columns you don't need, you can do so using an Excel macro. Follow our guide here.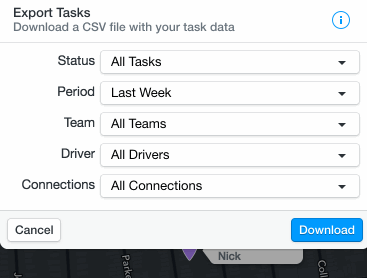 Your export history limit is based on your billing tier:


Starter: 30-day

Basic: 90-day

Premium: 1-year

Professional: Unlimited
Please note: there is a 10,000 task limit per export, regardless of billing tier.
For more details please visit our pricing page or click here to open a Support Ticket.