In this article, you will learn how to add a dispatcher to your Onfleet organization.
To add a dispatcher, log into your Onfleet administrator account. Open "Settings" and select the "Dispatchers" tab. Once in the "Dispatchers" tab, click the "+" button in the bottom-right corner, and enter the dispatcher's email address and choose which team(s) they should have access to.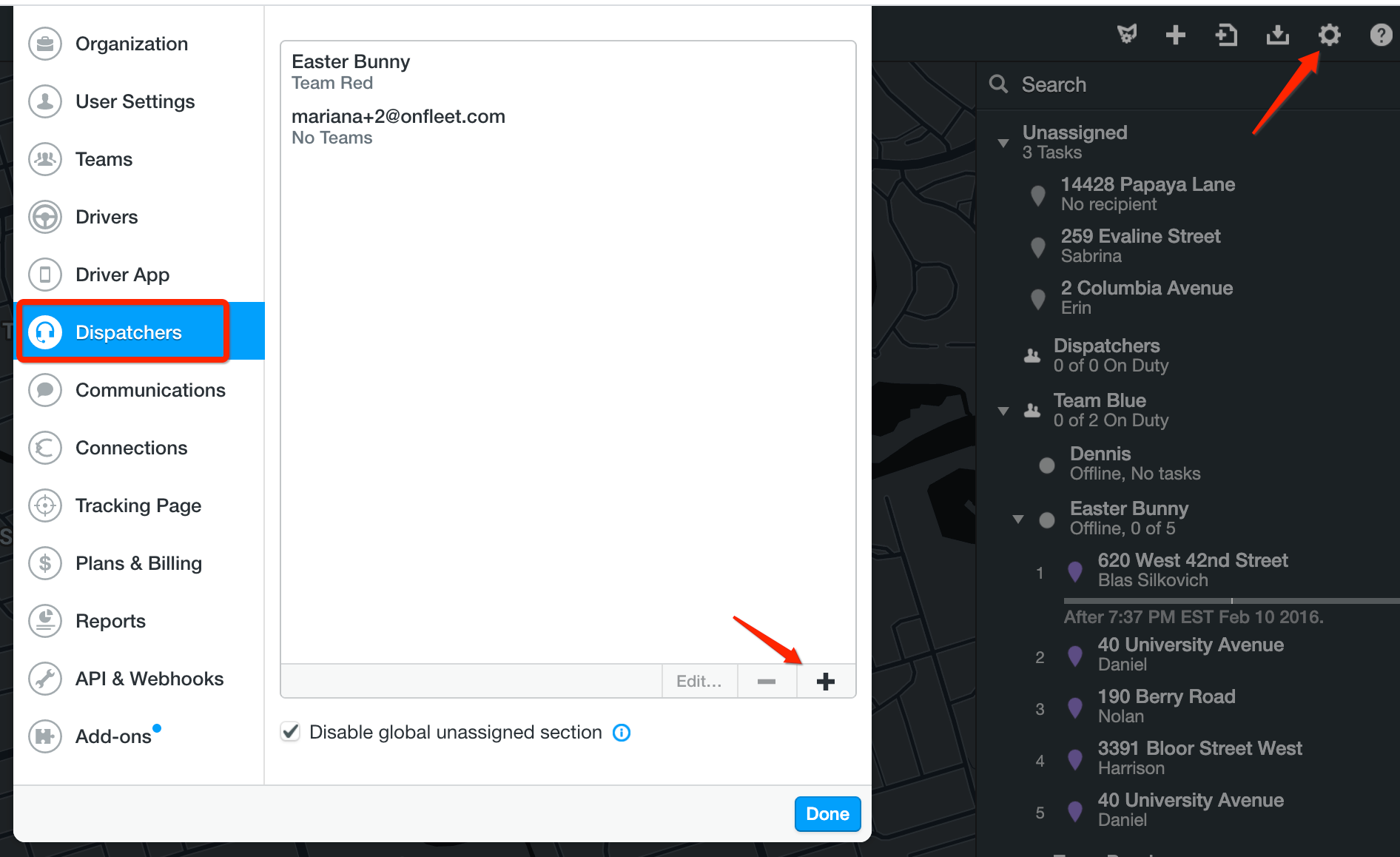 Once the dispatcher has been added, they will receive an invitation via email prompting them to complete the dispatcher set up by choosing a password for their Onfleet account. They will immediately be able to sign in to your organization's dashboard to create and assign tasks as well as view any tasks assigned to drivers of their teams (and all unassigned tasks).
Note: The dispatcher's email address must be unique. Sending a dispatch invitation to an existing user's email address will result in an error. "Plus addressing" (e.g. user+dispatch@onfleet.com ) will satisfy the uniqueness constraint.