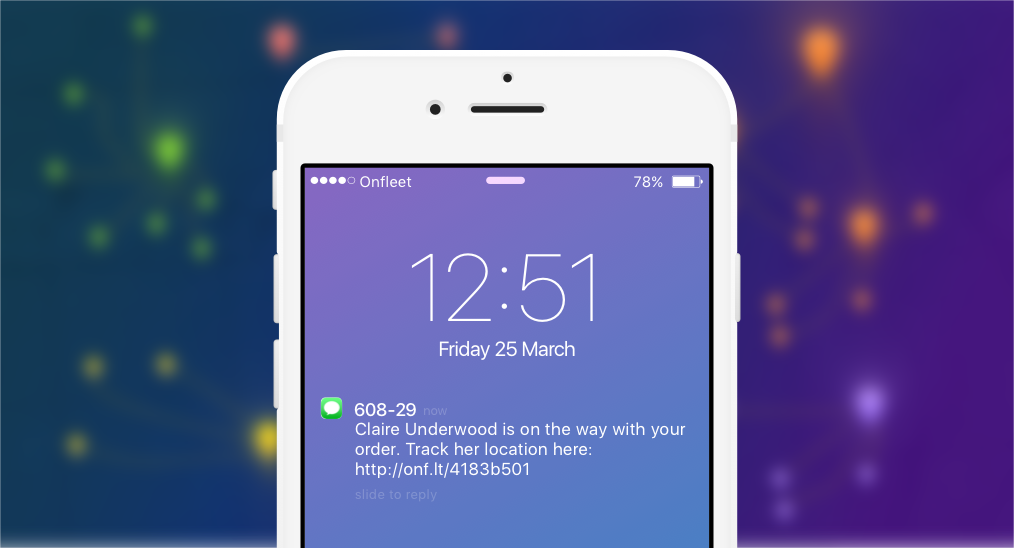 Onfleet telephony is carrier-agnostic and should work equally across all providers. Depending on your location, Onfleet partners with telephony service providers to provide you with the most reliable and economical coverage. 
For US-based organizations without a custom phone number, automated notifications and anonymized texts are sent from a fixed 5-digit short code: 608-29. 
In compliance with short code industry standards, your recipients are allowed to opt-out of receiving text messages through Onfleet by responding the keyword STOP. Whenever your recipients text the keyword HELP to the Onfleet short code, they will receive instructions to reach out to Onfleet Support. 
Inbound calls and SMS messages from recipients to the Onfleet notification phone number (short code for US-based organizations) will be routed to either the driver or dispatcher's phone (see Routing calls from recipients) while a task is active.
Once a driver completes a task, the task's recipient will no longer be able to connect a call or message via the Onfleet number. If a recipient attempts a call/message after the connection is severed, we will make every attempt to determine the intended organization and send an email with details to the organization's listed email address.
Exception:  If you have purchased a dedicated telephone number a recipient's call and SMS attempts after a task is complete will fall-back to your Admin's phone number as defined in your settings. If an Admin's provided phone number does not support the receipt of SMS messages, they will be routed as indicated above.