In this article, you will learn how to enforce the driver app task order or disable the feature.
This feature can be useful if your organization wants to ensure that drivers complete tasks in the exact order in which they are assigned, and it is automatically enabled for organizations. Some organizations choose to disable this function so their drivers can select to start the tasks that best suit their operations for the day, traffic conditions, etc.
To ensure this feature is enabled in your organization, log into your Onfleet administrator account and select "Settings" located at the upper right corner of the dashboard. Once within the "Settings" section, select the "Driver App" section and ensure the "Allow drivers to start task out of order" option is not selected.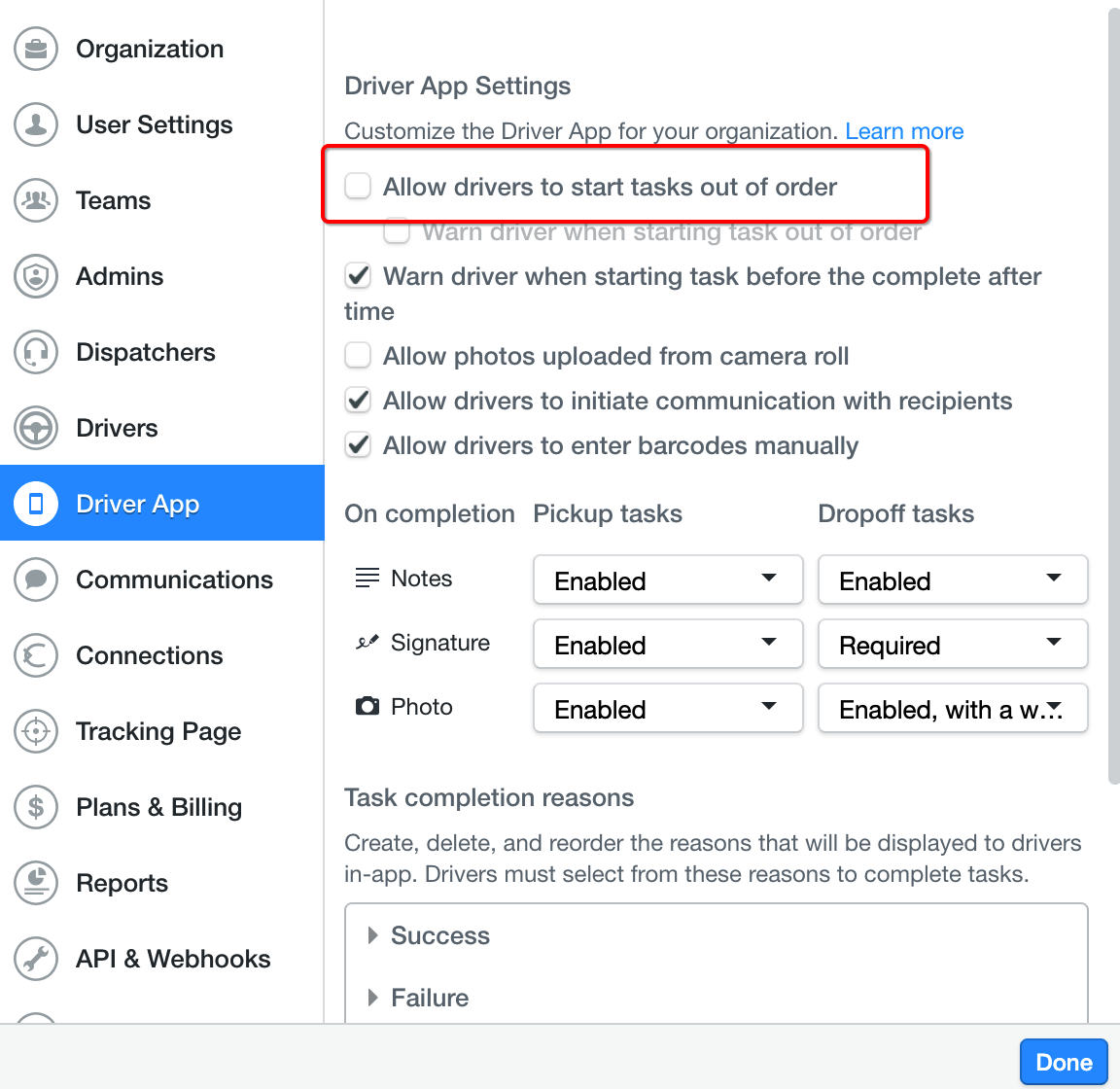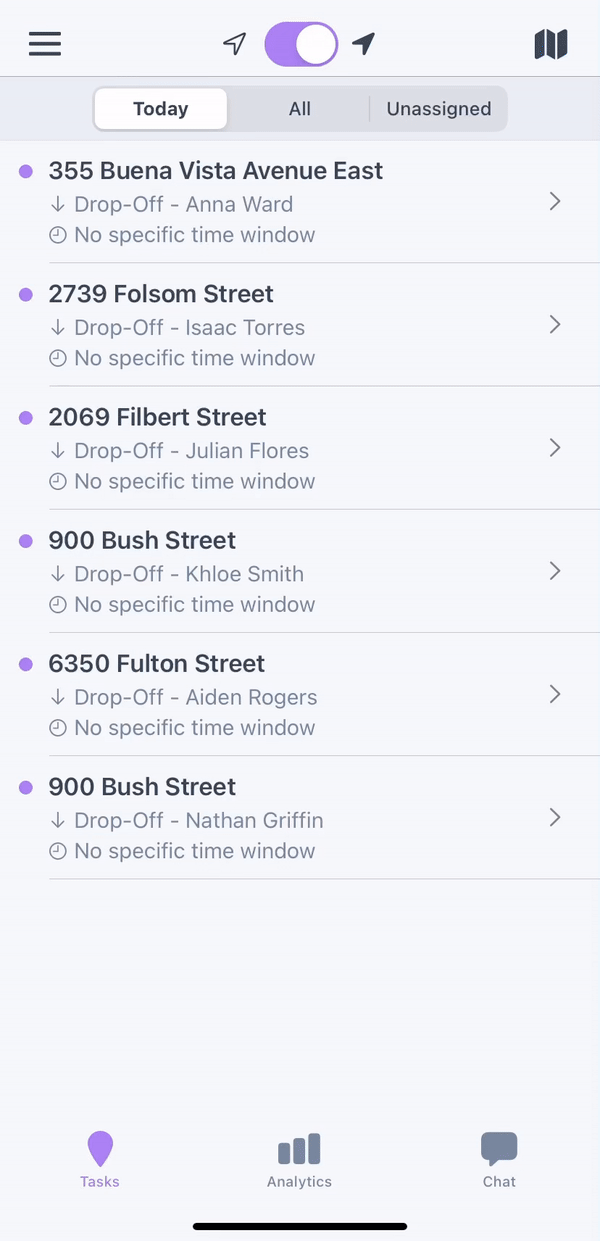 If this option is selected then this means your organization's drivers are able to start tasks in any order they prefer.