In this article, you will learn about the driver profile and how to edit the profile of a driver that has already been added to your organization.
This article will cover:
Driver Profile Information
The driver's profile will contain information that your organization can communicate to recipients and information that will assist in the calculation process of the Route Optimization tool.
At any time you can update the following information in your driver's profile:
Name
Driver Schedule: the driver's on-duty schedule.
Transportation type
Vehicle Details: this information can be communicated to recipients within the recipient notifications.
Teams: the team your driver is assigned to, you can remove them from a team or add them to other teams.
Display name: the name that is communicated to recipients should you choose to do so in your recipient notifications.
Photo: your organization has the option to add an image of the driver, and display this image in the tracking page.
Routing Address: this can be the driver's address that will be used as the "Start" or "End" location during the route optimization process.
Driver Capacity: your organization can set a capacity for the driver if you use the "Quantity" metric in tasks and during the route optimization process.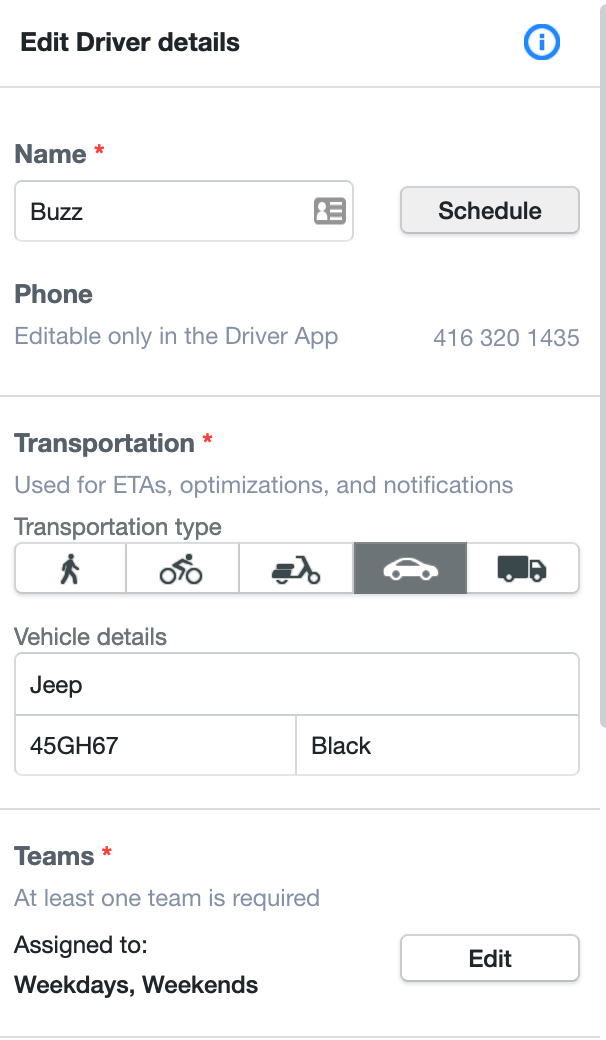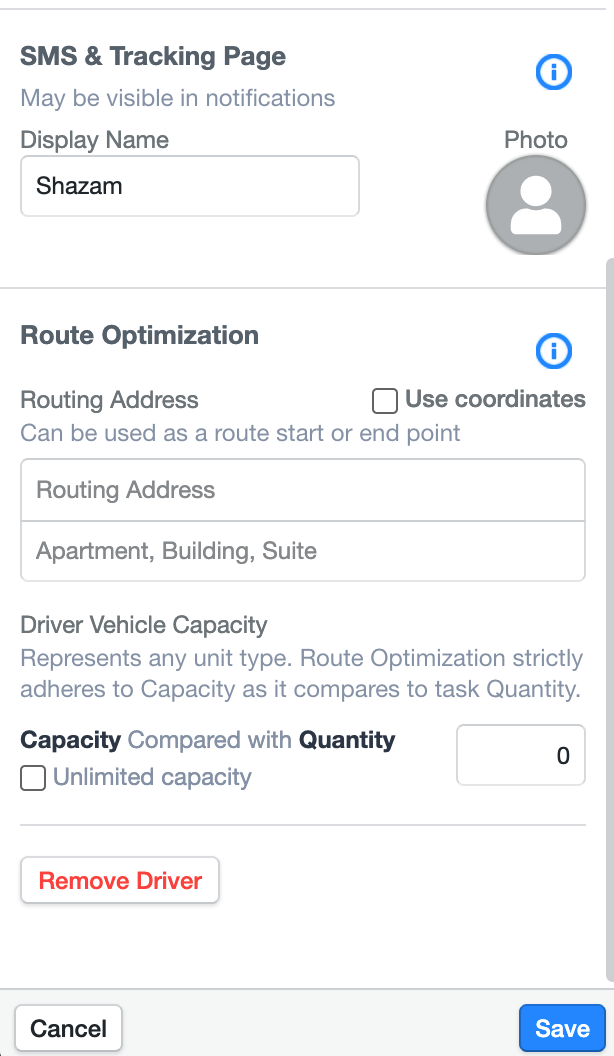 Update a Driver's Profile
There are two ways you can access a driver's profile:
Dashboard Map View
Account Settings
To access the driver's profile while in the map view of the dashboard, right-click on the driver's name and then select "Edit". Once you have selected "Edit" a modal will appear on your screen with the driver's profile.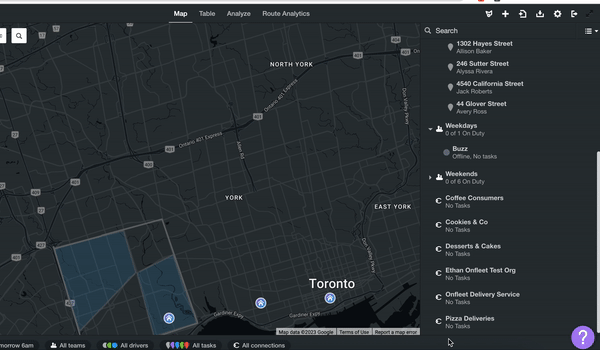 You can also view the driver's profile by selecting the "Settings" icon located at the upper right corner of the dashboard, then select the "Drivers" category and either double-clicking the driver's name or selecting the driver's name and then "Edit".