Estimated Completion Time (ECT), is an optional feature that displays an estimated time of completion for each task that is assigned to on-duty drivers in your dashboard's sidebar. 
Note: This feature is only available in the Basic plan and above. For more info about Onfleet's plans, visit our pricing page. Customers grandfathered into Onfleet's old pricing will be able to access this feature until May 31st, 2018.
Estimated Completion Time can be enabled from the "Add-ons" tab of your dashboard settings (this tab is only visible to your organization's administrator).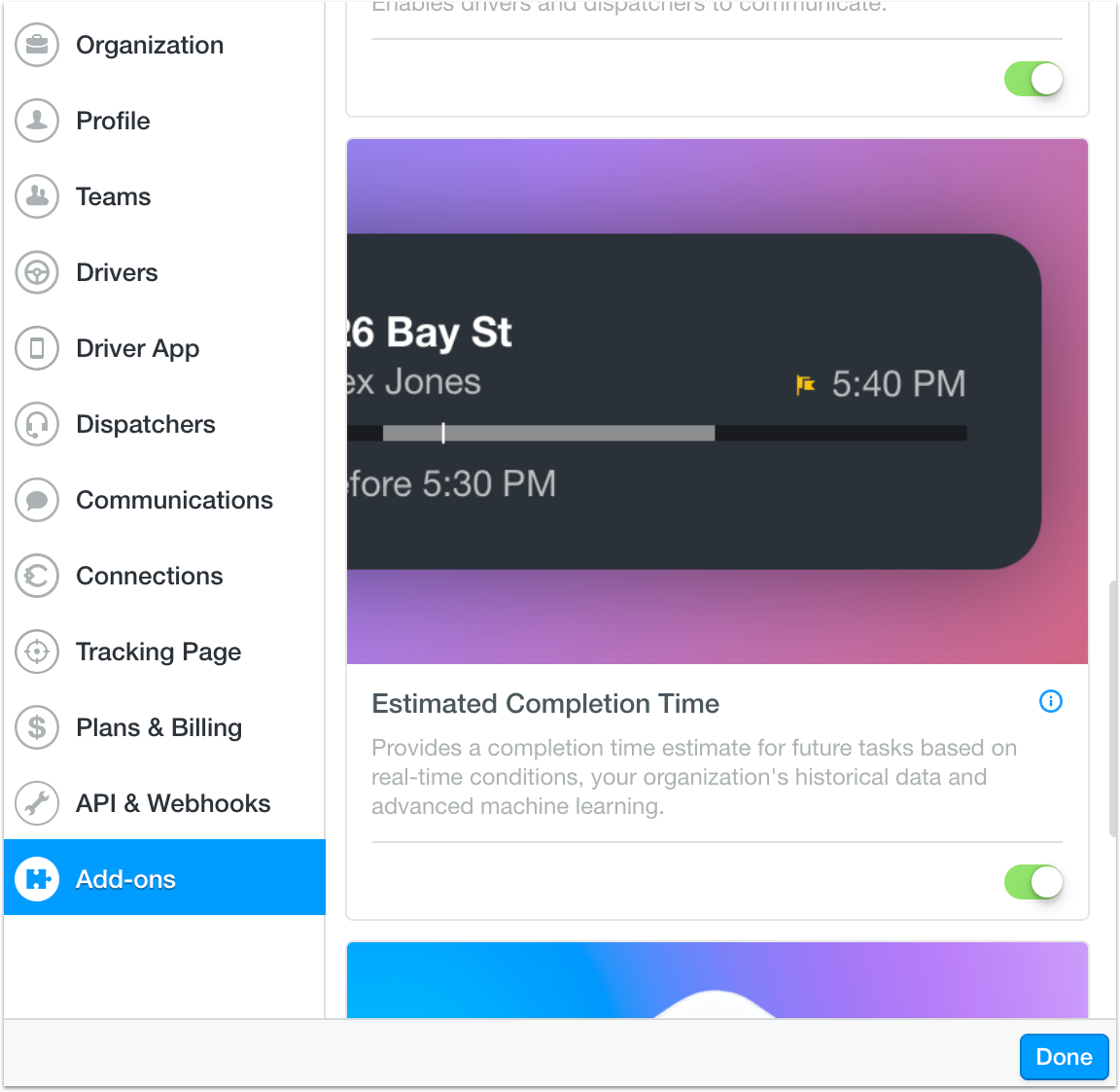 The ECT is denoted in the sidebar by a flag icon, followed by the estimated completion time.
Delayed tasks have a flag icon that is colored according to the relative delay:
Gold flag: 1 - 30 minute delay
Orange flag: 30+ minute delay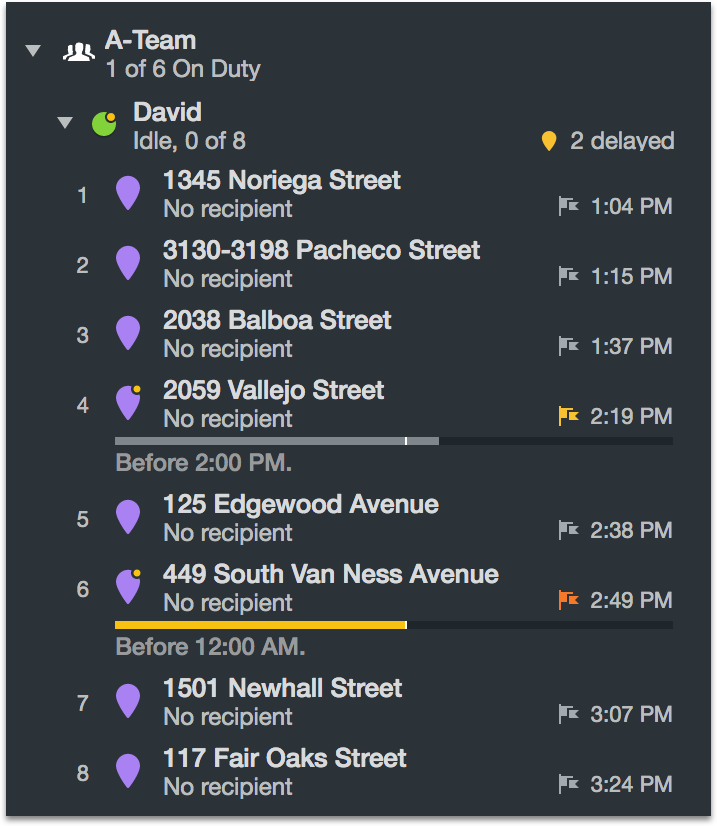 Toggle estimate modes
Dispatchers can select whether Estimated Completion Time (ECT) or Predictive ETA is displayed for tasks simply by clicking on a task time estimate. 
The flag icon will flip in the opposite direction to indicate what estimate mode is used.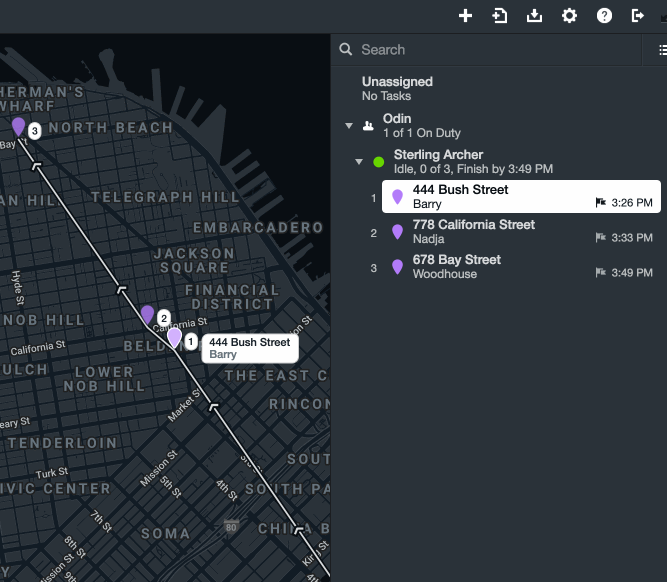 Estimates are calculated using Onfleet's proprietary machine-learning algorithm, which considers historic data from your specific organization. 
Differentiation between time estimate modes
There are two task time estimation options: Estimated Completion Time (ECT) and Estimated Time of Arrival (Predictive ETA)
ECT estimates the time that the task will be completed, including service time calculated by Onfleet (if not explicitly set for the task).
Predictive ETA estimates the time until the driver physically arrives at each task location.