Downstream ETA is an optional feature which gives dispatchers an estimate of the time to arrival for the assigned tasks for each on-duty driver, from the driver's current location. The ETA is denoted by a flag icon, followed by the estimated time.
Delayed tasks have a flag icon that is colored according to the relative delay:
Gold flag: 1 - 30 minute delay
Orange flag: 30+ minute delay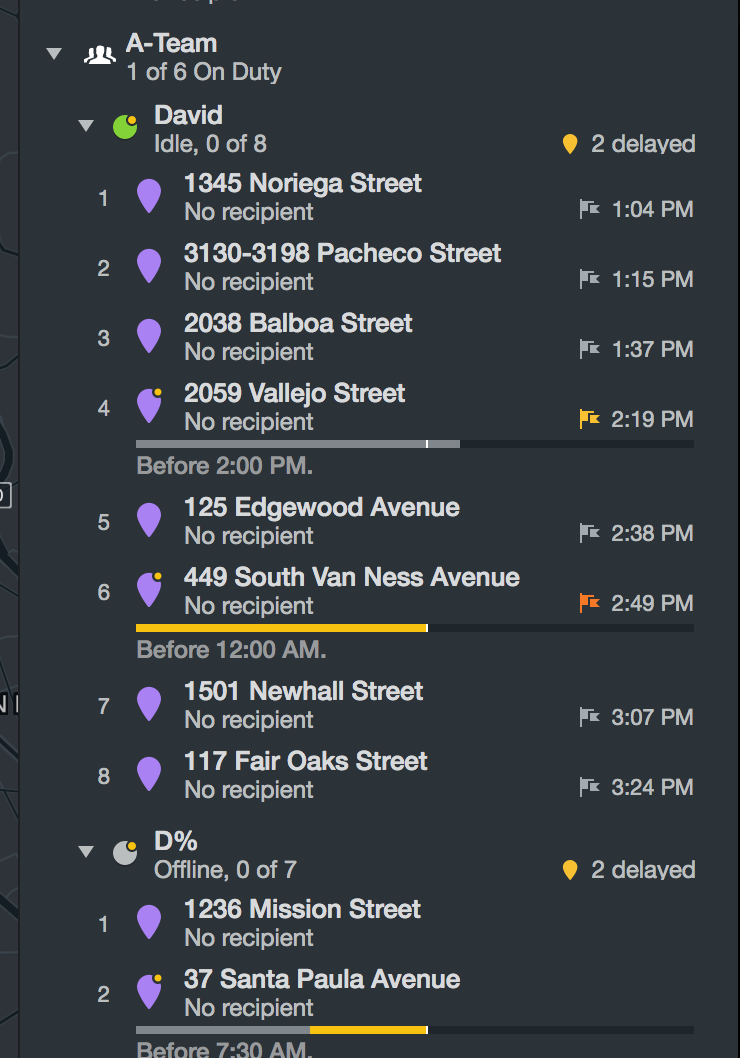 Downstream ETA can be enabled from the admin account's Settings page, under "Add-ons".