Onfleet's barcode scanning feature enables drivers to make a record of multiple barcodes upon task completion, using their device's camera.
Note: Barcode scanning is included with all Premium and Professional plans. For more details please visit our pricing page.
Enable barcode scanning for your organization from the Add-ons tab in your administrator's dashboard settings.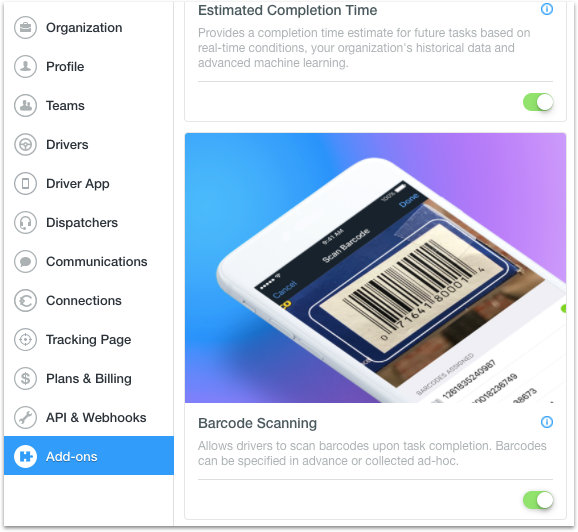 After barcode scanning has been enabled, all of your drivers will be given the option to scan barcodes upon task completion.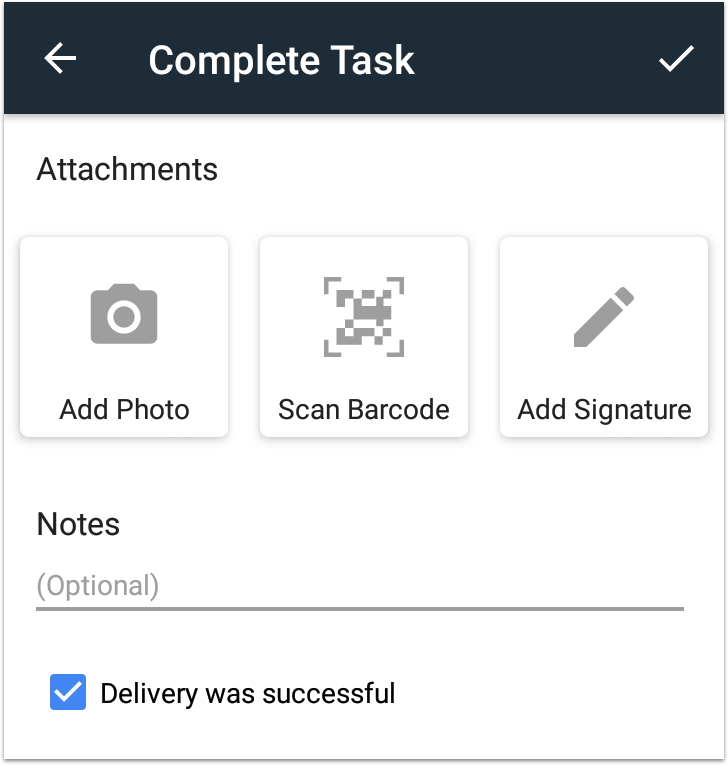 You can specify whether barcodes should be required or optional during task creation via the API. 
Multiple barcodes can be scanned for a single task. Simply select the 'Scan Barcode' button and proceed to scan the next barcode.
After task completion, the dispatcher can confirm that barcodes were scanned in the completed tasks' timeline from the dashboard.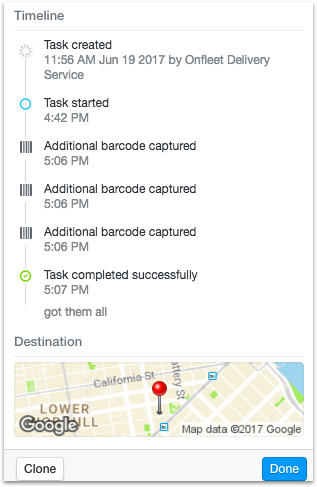 The barcodes values themselves can be retrieved via any of the of the GET methods from the task endpoint from the API or from task export in the dashboard.