The completed task route shows the physical route taken by the driver, from the time that the driver starts the task to its completion. The dispatcher may review the timestamp for any point along the route, the task duration, and total distance traveled by the driver. 
To view the completed task route after a task has been completed, select the 'View Route' button at the bottom of the task modal. Drag the driver icon along the route to view details about the location and time. Red pins indicate task start, departure, and arrival locations.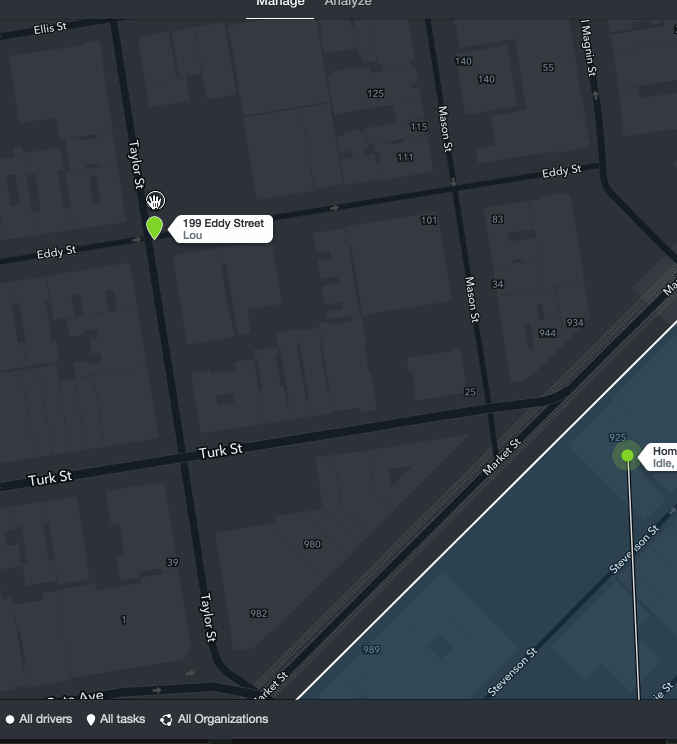 Please note: As some location processing must be performed for this feature, it may take a few minutes before the 'View Route' button is available in the completed task modal.